Internationl Folk Heritage fete from November 17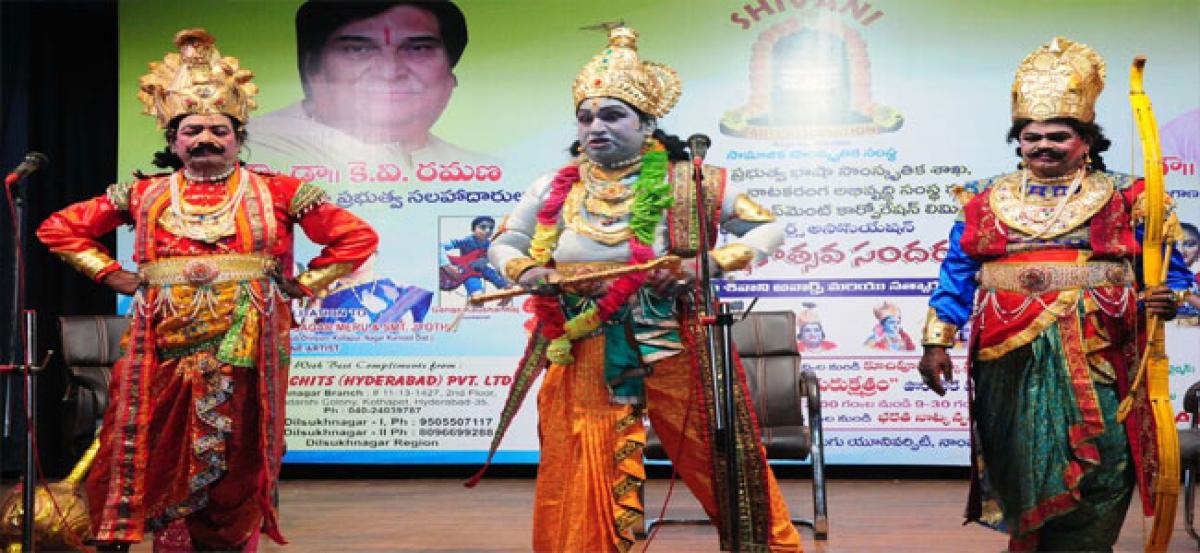 Highlights
The Banyan Tree is launching its second edition of Internationl Folk Heritage festival in the city at the Taramati Baradari Amphith
The Banyan Tree is launching its second edition of Internationl Folk Heritage festival in the city at the Taramati Baradari Amphitheatre, Gandipet from November 17 to 18 between 4 pm and 9:30 pm. India is known for her cultural diversity and diversities in all spheres make our culture unique. The folklore has added to the richness of Indian culture. There's perhaps no better way to explore the vast cultural landscape of India than through its unique folk music and dance. And the more you explore, the more you realize that although they are diverse and interspersed, they all render a common ode celebrating the free spirit of mankind that connects to nature and celebrates smallest of happiness with full enthusiasm.
Since every festival is celebrated, folk dances have become an integral part of our social milieu. Folk dances are performed on every possible occasion - to celebrate the arrival of seasons, birth of a child, a wedding and festivals. Each state and region offer a unique glimpse and taste into its way of life, rituals and traditions.
One can witness this truly magical experience at Root Folkways as Banyan Tree is setting out yet another path-breaking journey with the second edition of the International Folk Heritage festival. In this festival you will not only witness some folk forms from India but also from different parts of the world. Besides these enchanting performances, one of the highlights is its mela that has food, shopping and some street folk performances. In all, there will be folk music, dance, songs, mela and much more for the audience, no matter what age group you belong to, get ready to be amused!