RWA helps disabled get his pension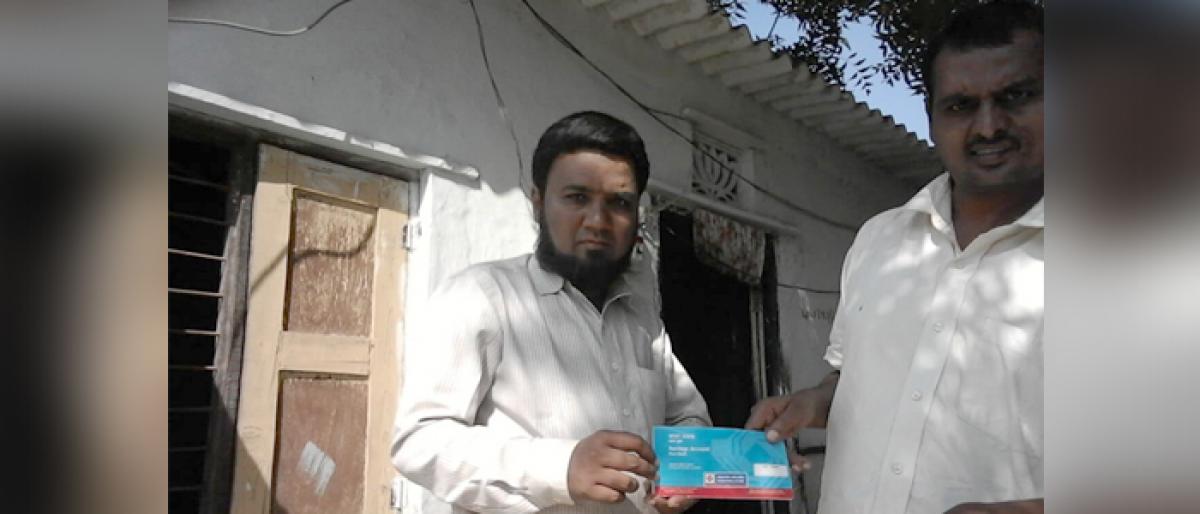 Highlights
Setting an example as to how a Resident Welfare Association RWA can chip in to help the poor within their neighbourhood, the Premnagar Welfare Association has perused the issue related to a physically disabled person till the GHMC allotted a monthly pension of Rs 1500 for him
Hafeezpet: Setting an example as to how a Resident Welfare Association (RWA) can chip in to help the poor within their neighbourhood, the Premnagar Welfare Association has perused the issue related to a physically disabled person till the GHMC allotted a monthly pension of Rs 1500 for him.
According to Association president, Syed Iftequar Ahmed, after finding the 35-year old, Telugu Venkatesh seeking alms, he enquired and decided to help him get his due, given the fact that government is running different welfare schemes particularly for the disable.
Later he pursued the matter with Civic body and the efforts proved to be fruitful. Now, Venkatesh is contented that he would regularly get a monthly pension, which would help him meet ends.
"Since he does not have a family or any relatives to help him, he was seeking alms and was facing difficulties to sustain, with his disability in his left hand," said Iftequar.