NIMS resident doctor's suicide in March: Enquiry panel submits report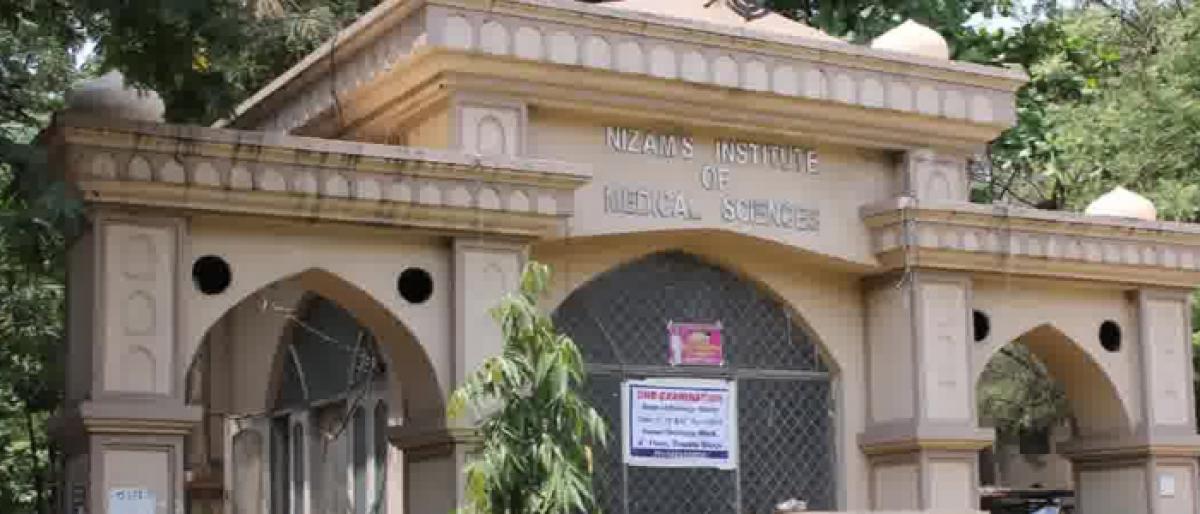 Highlights
The fivemember enquiry committee, appointed by NIMS to look into the suicide of a resident doctor P Siva Teja Reddy firstyear DMNeurology, on March 25, this year, has submitted its report to NIMS Director
​Hyderabad: The five-member enquiry committee, appointed by NIMS to look into the suicide of a resident doctor P Siva Teja Reddy (first-year DM-Neurology), on March 25, this year, has submitted its report to NIMS Director.
Former NIMS Director Dr D Raja Reddy was the Chairman of the panel that also comprised of Dr Yogita Rana (IAS), Dr K Ramesh Reddy, Dr BSV Manjula, Dr Shravan Kumar as members.
The committee was appointed in April and was told to inquire into circumstances leading to the suicide of Dr Siva Teja, 31, who hailed from West Godavari district of Andhra Pradesh. It was asked to suggest remedial measures for the problems faced by resident doctors at NIMS, apart from formulating guidelines besides making suggestions for improving the service conditions of residents working in the institute.
After seven-month study, the committee proposed constituting an Internal Ethics Committee, preferably headed by an ex-officer of proved integrity, to look into a review of allegations over ethical violations. The institute was recommended to establish a grievance cell consisting of members of the department of hospital administration, the office of the dean, president of Resident Doctors' Association and senior faculty member nominated by the Director.
The panel proposed that post of Head of the Department should be given on rotation basis as being seen in other institutions and universities. This would discourage any misuse of professional authority, members felt.
It may be noted that Resident Doctors Association alleged that Siva Teja committed suicide because of depression. Long working hours (more than 24 hours at a stretch), lack of time for recreational activities, not in a position to avail even 30 holidays given to each student every year etc was taking a toll on their health, resident doctors alleged at that time. According to doctors, the work pressure was seen more in departments like Cardio, Neurology, Neurosurgery, Nephrology and Trauma Care.