65 hospitals in Hyderabad say no to Aarogyasri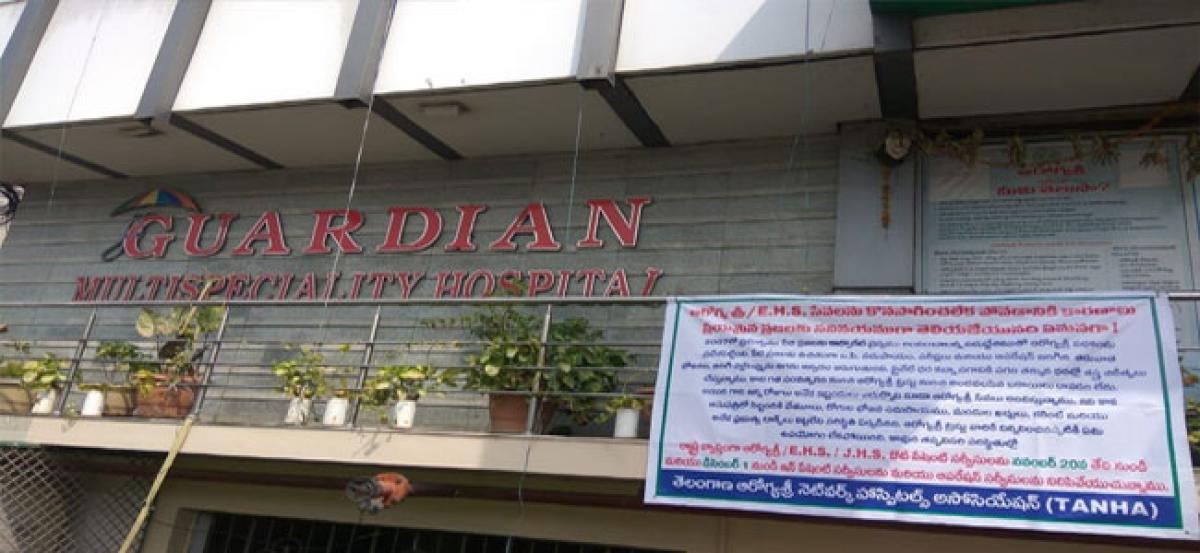 Highlights
For the past 12 months, Aarogyasri payments are being delayed by the government The Telangana Network Hospitals Association TANHA has been on behalf of all network hospitals submitting representations to the authorities, but to avail No action has been taken by the government for release of due payments of Aarogyasri, EHS and JHS patients
Hyderabad: For the past 12 months, Aarogyasri payments are being delayed by the government. The Telangana Network Hospitals Association (TANHA) has been on behalf of all network hospitals submitting representations to the authorities, but to avail. No action has been taken by the government for release of due payments of Aarogyasri, EHS and JHS patients.
TANHA State President Dr V Rakesh questioned how they can run hospitals as dues pile up. "Without money, how can we accept patients? It's a hospital. We have staff and establishment expenses. How are we supposed to manage without money? Approximately Rs 1,200 crore payment has been kept pending by the government towards services provided to beneficiaries under Aarogyasri, EHS (Employment Health Scheme) and JHS (Journalism Health Scheme).
It has become impossible for the hospitals to bear such loss and it is difficult for us to take up further financial burden any longer and serve the scheme beneficiaries. We are therefore forced to withhold the services under the Aarogyasri, EHS and JHS schemes, he said According to TANHA State Secretary T Hari Prakash, "Nearly 200 hospitals in the entire state have stopped Arogyasri services hitting the needy the most." In Hyderabad, 65 hospitals have decided not to serve Arogyasri patients. Parvez Ahmed, a resident of Phisalbanda and an Aarogyasri card holder, suffering from kidney stone ailment, has been running from pillar to post to avail of services, but not a single hospital has come forward.
Dr P Praveen Reddy says every day all over the state over 2,000 patients are served under various schemes run by the government. If the government does not pay, thousands of patients will be left in the lurch and hospitals are helpless, he added.

Subscribed Failed...
Subscribed Successfully...