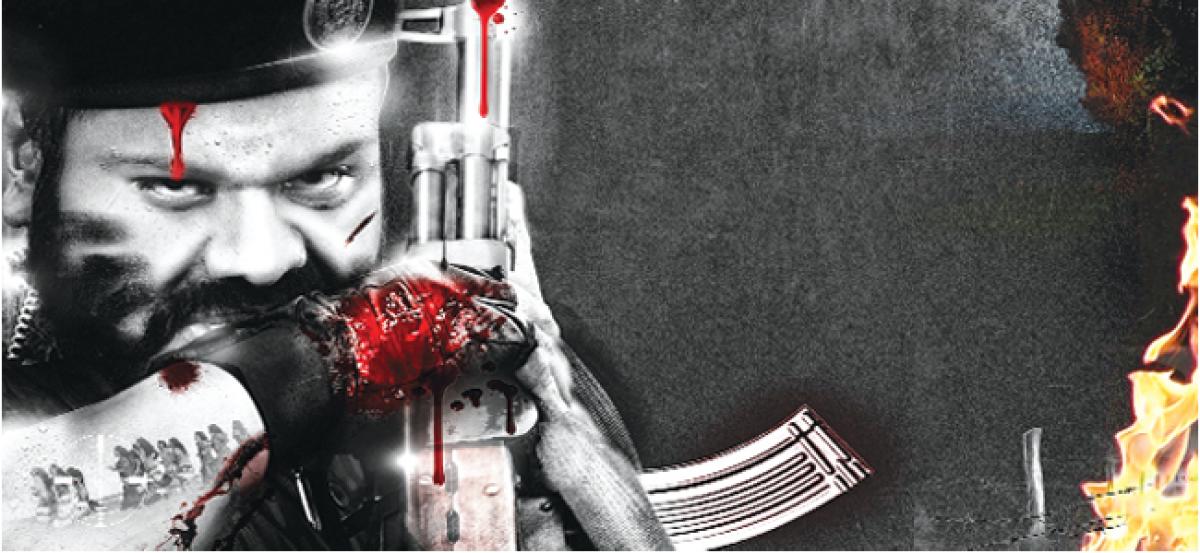 Highlights
Manchu Manoj is set to enthrall in a powerful character Velupillai Prabhakaran in his forthcoming film 'Okkadu Migiladu'
Manchu Manoj is set to enthrall in a powerful character Velupillai Prabhakaran in his forthcoming film 'Okkadu Migiladu'.
This movie is based on true incidents happened in 1990 during Sri Lankan Civil war leaving the lives of 15 lakh refugees at peril.
"Manoj worked very hard, gained weight to get close to the looks of Prabhakaran. We shot civil war episodes for 25 days in Parawada near Vizag. He gave a high intense performance with hard hitting dialogues," says director Ajay Andrews Nuthakki confidently.