The 'unstoppable' leaders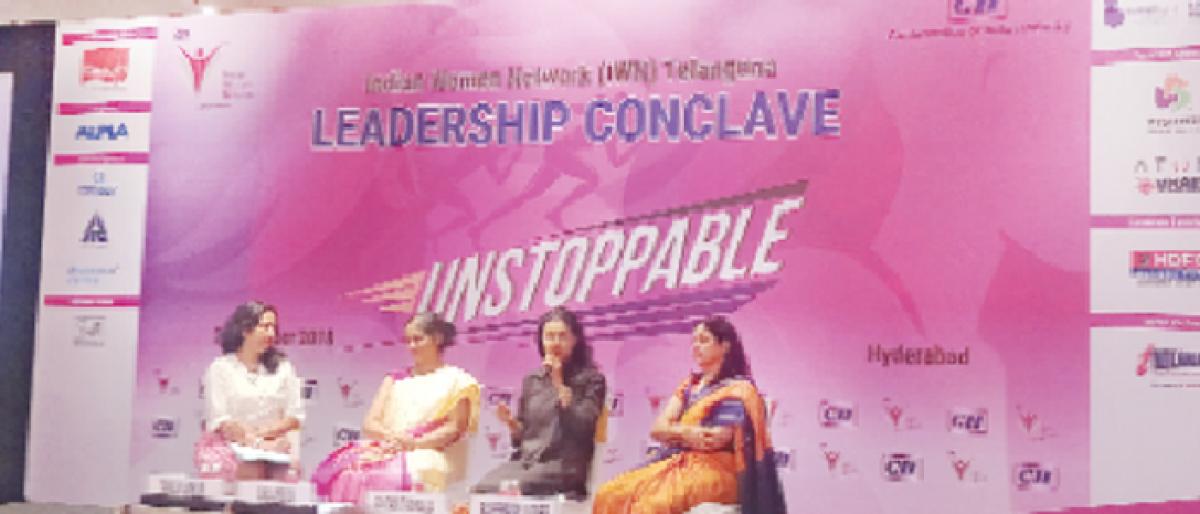 Highlights
Indian Women Network IWN Telangana chapter organised a Womens Leadership Conclave with the theme Unstoppable in Hyderabad
Indian Women Network (IWN)- Telangana chapter organised a Women's Leadership Conclave with the theme 'Unstoppable' in Hyderabad.
IWN promoted by Confederation of Indian Industry (CII) works to create an enabling environment to encourage more women to enter into workforce, to stay in the jobs and to reach the leadership positions in the organizations.
While addressing the Leadership Conclave, Dr.Pranathi Reddy, Clinical Director, Maternal Fetal Medicine (Birthright), Rainbow Group of Hospitals said that Women need to develop themselves as role models, coach other women to move up in the career and maintain work-life balance.
She insisted that women should not give up their careers and learn to prioritise their life goals. Shobha Dixit, Chairwoman, IWN Telangana, Director, Alpla India Pvt.Ltd and Dr Nandita Sethi, Vice Chairwoman, IWN Telangana, Managing Director, The Entrepreneur Zone also addressed the inaugural session.
A skit on importance of promoting inclusivity in the organisations was showcased by CYIENT employees. The conference was also addressed many prominent industry leaders such as Ms.
Archana Bhaskar, HR Head, Dr Reddy's Laboratories, Mr. Suman Eadanuri, CEO, Pega Systems, Ms. Uma Rao, VP-HR, Ashok Leyland and many more.