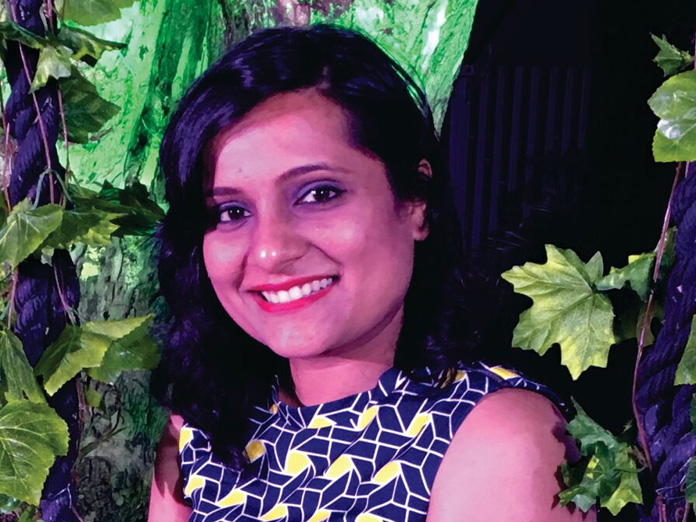 Highlights
Having zeal to achieve something big in life Smita Murarka, the head of marketing and ecommerce of lingerie brand Amante, has left no stone unturned to make her mark in the marketing industry The brand that offers comfort for women with intimate choices made her efforts worth for the brand
Having zeal to achieve something big in life Smita Murarka, the head of marketing and e-commerce of lingerie brand Amante, has left no stone unturned to make her mark in the marketing industry. The brand that offers comfort for women with intimate choices made her efforts worth for the brand.
Based from Bangalore Smita, who is the marketing head of Amante also shows interest in understanding cultures throughout the globe and also happens to be a food lover. She shares her experiences in her career during an exclusive email interview
Tell us about your journey?
I have been working over 15 years in the Retail & Fashion industry, with an experience spanning across sales operations, buying and marketing. It has been an interesting journey where I have seen the Indian consumer evolve from being limited to wear ethnic to work, to today having varied choices in western wear, fusion and evolved Indian apparels.
They have gone from trying to be confident in loving themselves to daring to push themselves to be the better versions of who they are. This shift has also reflected in their shopping behaviour. My experience in working across categories throughout this shift in the consumer journey has been a great learning and helped in understanding consumer needs.
Tell us about your association with the brand?
I have been associated with the brand for over 5 years now. It has been a fulfilling journey to market to women their most intimate choices, being a woman myself, it helps me understand their needs and connect with them at an emotional level.
How do wish to take your brand forward?
The future is going to be around brands that create powerful content and connect with their audience realistically and deliver on their promise. We have started the journey by creating engaging content on social media and will look to go beyond platforms and build the brand's voice that resonates well with the consumer.
Is the brand coming up with ready to wear garments?
We plan to strengthen our game in the intimate wear space itself, and our endeavour would be to make Indian woman pursue superior choices in lingerie to help themselves project their confident versions. This market is large enough to focus on and at the moment we would be focusing on this. However, a portion of our offering is active wear which is the only outerwear in the brand.
How do you see yourself 10 years from now?
I would like to lead a women-centric brand.
How do you give time to your personal life?
Work-life, today are not mutually exclusive. They work hand in hand to enable better performance. I ensure I have a routine on weekdays which takes me from my work hours through to fitness time and unwinding at day's end. On weekends I do try to make for social meetups, quality time with family and some soul searching activity to keep me refreshed for the upcoming week.