Story time: Of crows and owls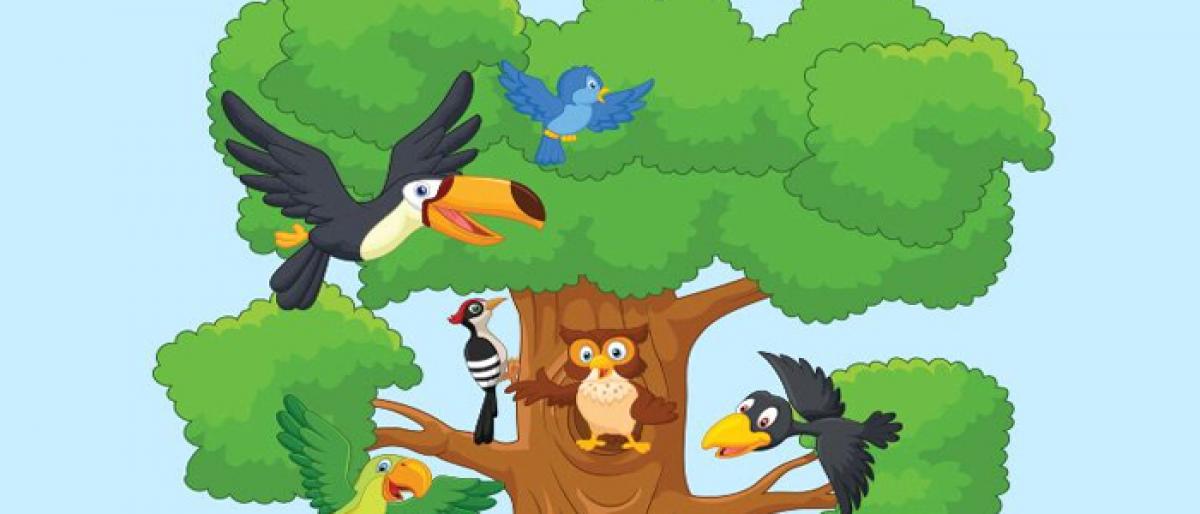 Highlights
The birds of the jungle gathered for a meeting to discuss an important point All birds, except the crows, showed up The birds wanted to choose a new king as their present king, Garuda, was too busy and did nothing to protect them After some thought, the birds agreed that the owl can see at night and should be made the king
The birds of the jungle gathered for a meeting to discuss an important point. All birds, except the crows, showed up. The birds wanted to choose a new king as their present king, Garuda, was too busy and did nothing to protect them. After some thought, the birds agreed that the owl can see at night and should be made the king.
On the day of the coronation, a crow came and questioned the birds why they chose the owl as their king. On hearing the argument, the crow pointed out the flaws in the owl and suggested that Garuda should remain the king. The coronation was canceled and the owl, which was disappointed, declared that owls and crows shall never be friends. The crow repented giving unsolicited advice and flew away.
Moral: Do not offer counsel unless asked for.