30-day action plan a grand success: KCR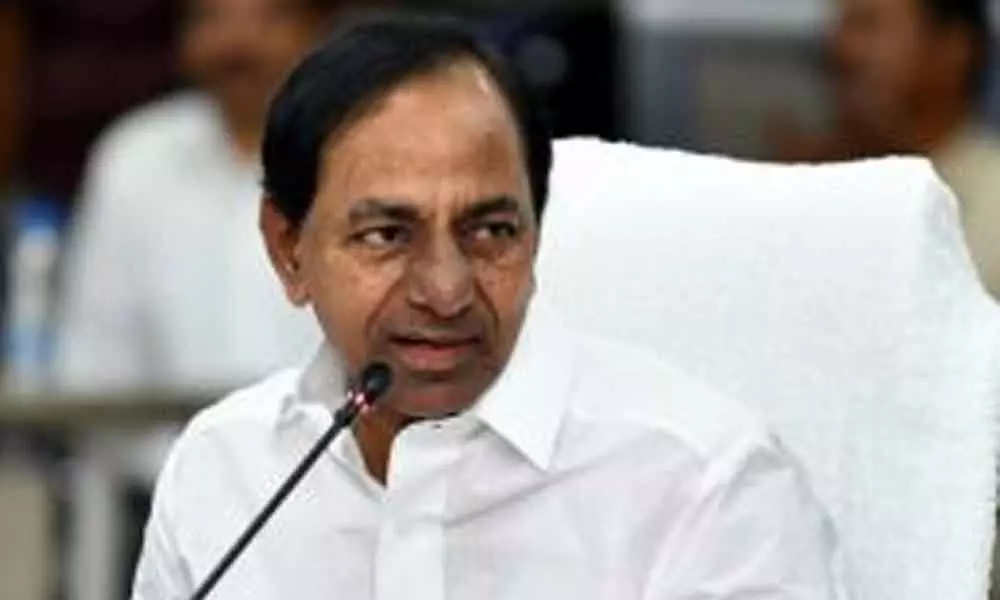 Highlights
Chief Minister K Chandrashekar Rao clarifies that the government will release Rs 339 crore central funds to all panchayats every month
Hyderabad: Chief Minister K Chandrashekar Rao has claimed that 30-day action plan launched on September 6 in all villages to improve greenery and cleanliness has been a grand success.
The Chief Minister congratulated Energy department for standing number one in achieving the targets mainly the electricity related long pending issues.
At a daylong meeting with District Collectors and top Panchayat Raj officials at Pragati Bhavan here, the Chief Minister asked the other departments mainly Panchayat Raj, Forests and Environment and Rural Development to emulate the Energy department in fulfilling the tasks set by the government.
Clarifying that the government will release Rs 339 crore central funds to all panchayats every month, the Chief Minister said in the 30 days programme, works identified have been almost completed.
Sites were also identified in the village for the setting up of plant nurseries, cremation grounds and dump yards.
The Chief Minister also congratulated Pedapalli Collector Devasena.
Sangareddy Collector Hanumanth Rao and Bhupalpally Collector Venkateswarlu who received awards from the Centre for playing an active role in maintaining sanitation and village developmental works.
K Chandrashekar Rao said each Collector will be given Rs 2 crore funds to spend for taking up emergency works for the village development and sanitation works.
He said the Collectors should spend this amount as per their discretion.