Adilabad: With PHCs closed, villagers have to visit city for even minor illness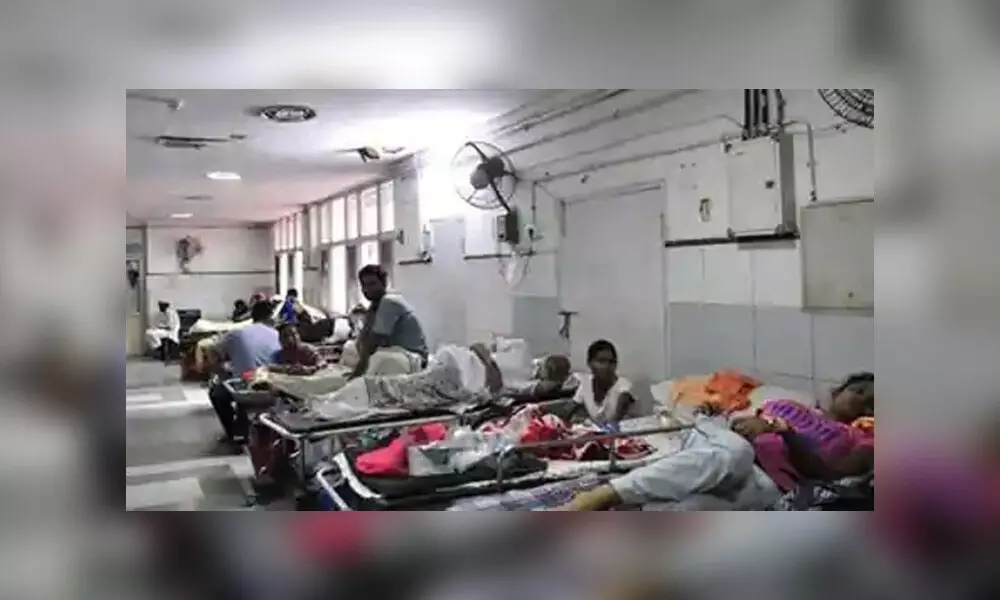 Highlights
Ever since the coronavirus outbreak, all government and private hospitals have been under lock and key, rural people somehow have to visit the district headquarters to get treatment for common diseases like fever, sun stroke and diabetes etc
Adilabad: People living in rural areas have been facing a lot of problem in getting treatment as the government primary health centres and hospitals have stopped attending general patients, primarily focusing on coronavirus –infected persons only. For even small ailments they have to visit the district headquarters and avail medical services at some government hospital.

This situation is prevailing in the district since the outbreak of coronavirus in the State. Though health officials have been focusing on the Covid-19 infections only, people with common diseases like cough and cold, viral fever, sun stroke and diabetes have to run pillar to post for getting treatment. Though coronavirus is under control in the district, government has not restored medical services at primary health centres.
In rural areas people are referred to the RIMS hospital for minor ailments if they go to the primary health centers. Poor patients are facing difficulties to visit district headquarter RIMS hospital for minor illness.
And shortage of medicines in the primary health centers. The same situation prevailing in Adilabad, Nirmal, Mancherial, Kumram Bheem Asifabad district where patients visiting primary health centers do not get treatment. Even RMP doctors are not working in the districts, people are forced to visit RIMs and area hospitals in medical emergencies.
In Adilabad district, there are 22 primary health centers, five urban health centers and in Nirmal district 17 primary health centers, three urban health centers, two area hospitals are there, in Manherial district there are 17 primary health centres, three urban hospitals, two area hospitals, and in Kumram Bheem Asifabad district there are 20 primary hospitals, two social hospitals are there, most of the poor people depends on government hospitals.
With the corona effect general medical services in the all the government hospitals have been stopped in addition to that shortage of medicines, as the staff of primary health centers are busy with corona.
Though many people are falling sick due to heat waves, officials are concerned about corona patients only. Earlier the poor were used to visit RMP doctors for minor illness and private hospitals are also closed their OP services rural people are facing difficulties for medical treatment.
Subscribed Failed...
Subscribed Successfully...