'Keep an eye on shady activities of candidates'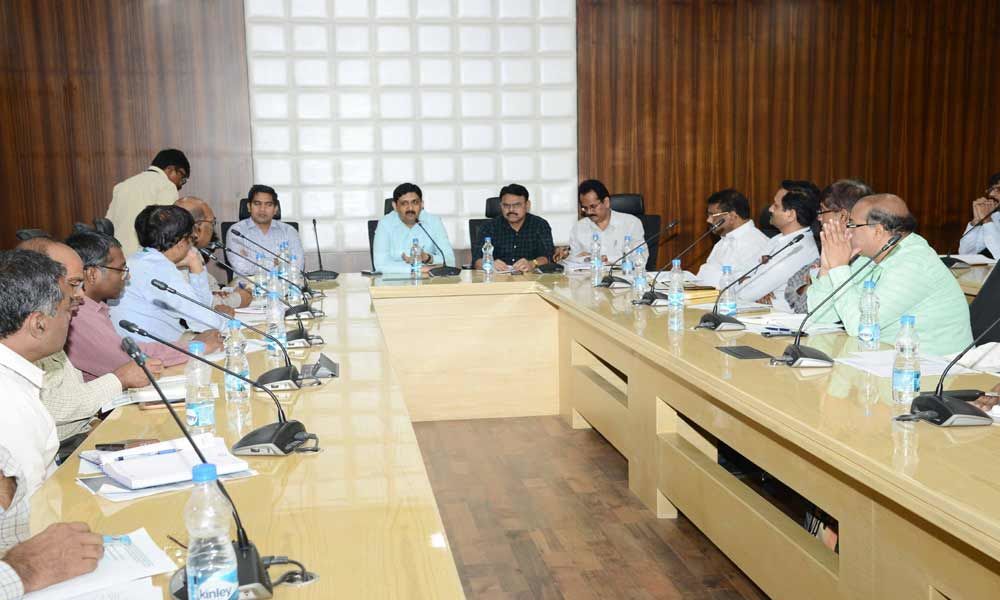 Highlights
1. Election officials seek cooperation from officials of all banks
2. Failure to inform about suspicious dealings involves action
Hyderabad: All nationalised, scheduled and private banks have been informed to bring to the notice of the District Election Officer (DEO) and Income Tax officials on daily basis about the suspicious transactions in their respective banks in the jurisdiction of Hyderabad and Secunderabad Parliamentary Constituencies in view of General Elections to Lok Sabha-2019.
Jain, the Election Observer, and Rajeshwar Reddy, Joint Director-Income Tax, held a review meeting with the officials of aforementioned banks and informed them that it is statutory and obligatory on their part to inform the DEO and Income Tax officials if they found any suspicious transactions, transfer of amounts online, even in small amounts, to various accounts and targeted groups from a single account, withdrawal of amount of Rs 10 lakh and above in cash etc.
They should do this on day to day processes till elections processes are over.
Any lapses in this regard will be viewed seriously by the ECI and if found on enquiry that anybody colluded with candidates, the ECI will take action on the erring officials.
These actions are required in keeping view national interest and to conduct free and fair elections.
The banking officials are bound to inform the suspicious transactions by contesting candidates to enable the ECI to monitor election expenditure over and above the limits as stipulated by the Election Commission of India Election, said the Election Observer.
Further, the bankers are informed to open new accounts and issue cheque books to the contesting candidates, exclusively for elections purpose.
Additional Commissioner Jayaraj Kennedy, Nodal Officer for Elections (Expenses) and Chief Financial Advisor Venkateshwar Reddy and senior officials of GHMC participated in the meeting.