Rachakonda CP boarded the crowded RTC bus in LB Nagar, counselled foot boarders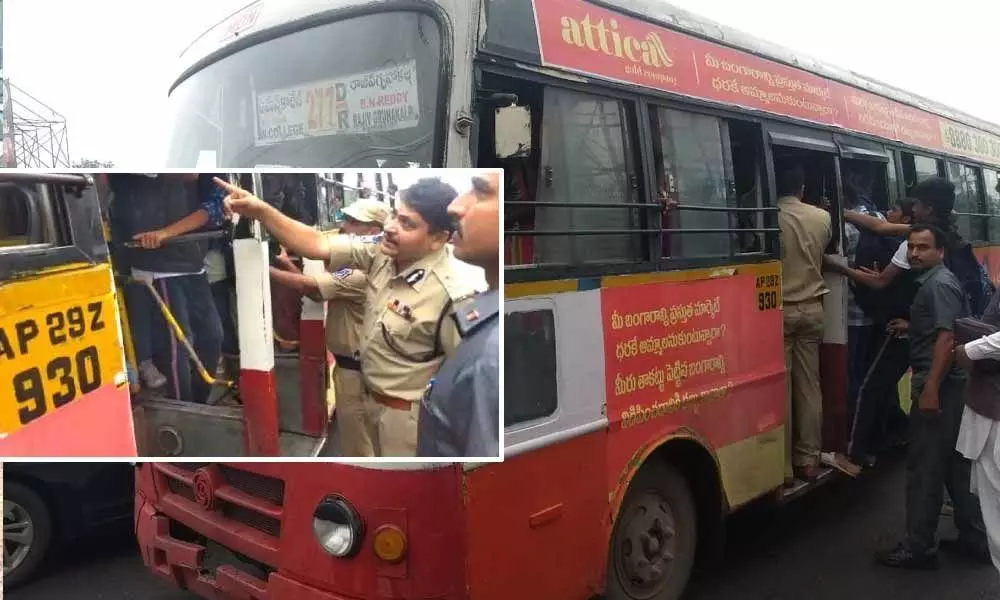 Highlights
In another new initiative to avoid the fatal accidents due to foot boarding in buses, the Rachakonda Police Commissioner Mahesh M Bhagwat on Wednesday
Hyderabad: In another new initiative to avoid the fatal accidents due to foot boarding in buses, the Rachakonda Police Commissioner Mahesh M Bhagwat on Wednesday gets into the crowded RTC bus in LB Nagar crossroad and shocked the passengers.
He tracked the students and the other passengers who were doing foot boarding and got them down from the bus and counselled them. He also advised the bus driver not to allow the students and others for doing foot boarding.
CP enlightened the students and others how such acts can lead to fatal accidents. The initiation of CP is getting appreciation from all sections of people including students and their parents.