Sand Week Fest to be celebrated next week to address the crisis: Jagan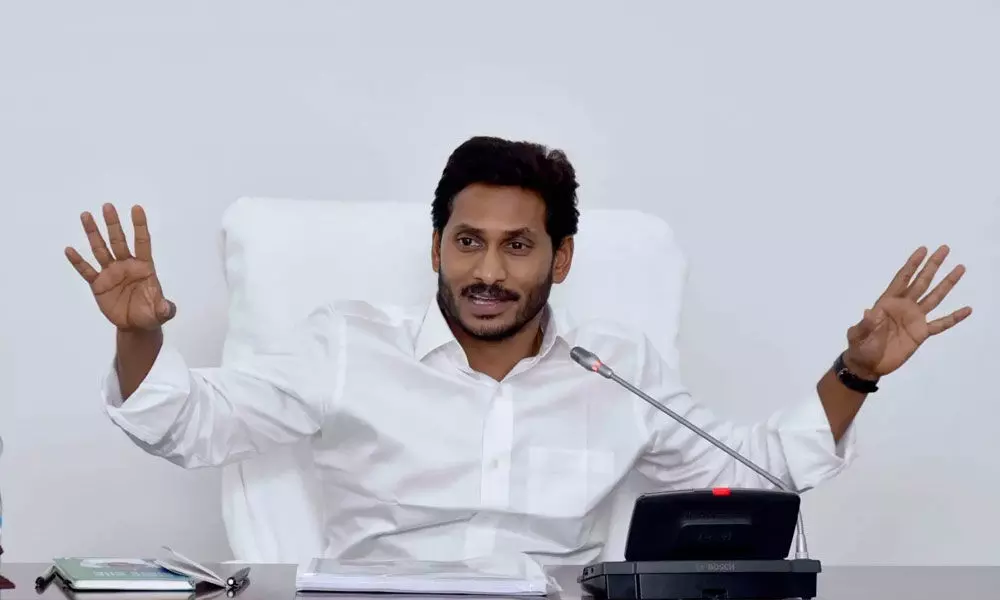 Highlights
Chief Minister YS Jagan Mohan Reddy announced that the government will conduct a Sand Week Fest in the next month
Amaravati: Chief Minister YS Jagan Mohan Reddy announced that the government will conduct a Sand Week Fest in the next month,
The Chief Minister during a review meeting here on Tuesday said 'we can proudly say that we have been able to get rid of the corruption from the sand mining.' He called for a 'sand weekend' and instructed the officials to work on the sand issue for the next week. In the past, the system was run by grave corruption and now, the government is undoing the damage.
Chief Minister said that "Despite the government efforts to tackle the sand crisis, stones are being pelted on the fruit-bearing tree. The TDP is making unnecessary allegations."
Due to floods, it was difficult to extract the sand at the required level in the past 90 days. Despite the efforts from government, false allegations are being made by the opposition and he instructed the officials that there is a need to condemn all these false claims immediately.
He ordered the officials to make sure that under any circumstances sand should not be sent to other states.
On the issue of construction workers, the Chief Minister said that about 70 sand reaches have been identified at lakes, bunds during floods. He also said that previously, sand supply was laden with corruption and mafia. Now, the government is operating the sand supply manually creating work opportunities. Anyone can collect sand from local resources and carry it in one tractor up to 20 km informing Village Secretariat.
Those who require work can get at sand reaches through the village secretariat, the Chief Minister said and asked the district collectors to monitor. 'By this, there will be no issue of 'unable to find works' he said and instructed the officials to give works at reaches to those who ask till the floods subside.
He also said that the government has given Rythu Bharosa to tenant farmers and gave money to them and there are several chances for works. 'We have to let people know what is happening. We must condemn the accusations of repeated wrongdoings despite no mistake from our side,' Chief Minister said to the officials.
We have decided to charge Rs 4.90 as transport far per km per tractor. He instructed the district collectors to receive applications and allocate works for those whoever comes forward.
He said that despite 267 reaches in the state, due to floods, sand is being supplied only from 69 reaches.