A run-of-the-mill gangster flick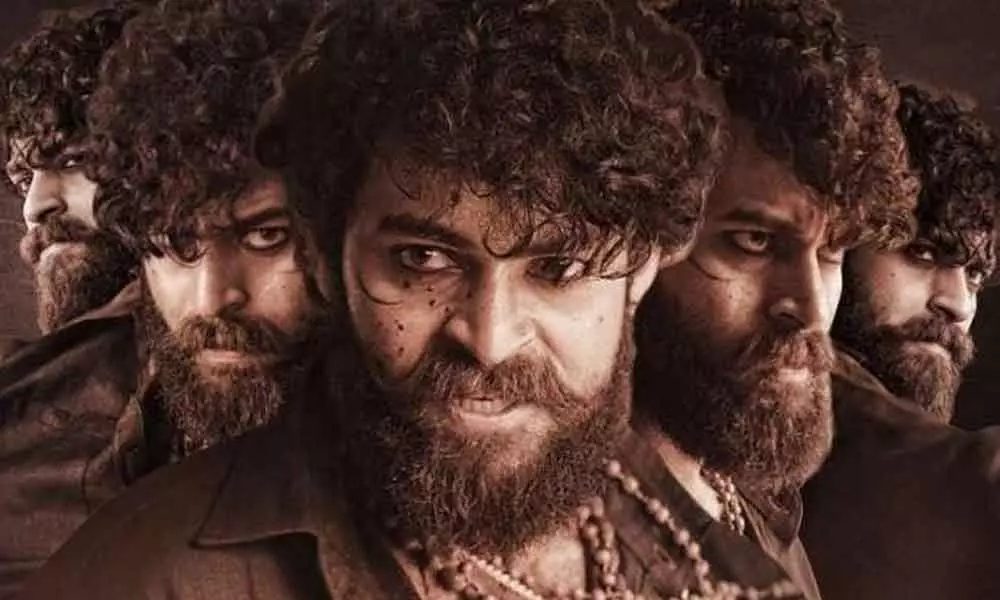 Highlights
Remakes are considered safe bets by the commercial film makers across the film industries of India.
Remakes are considered safe bets by the commercial film makers across the film industries of India.
A hit film from one corner of the nation is often picked up for nativising and re-circulating in the local market by various language film banners.
The 2014 Tamil hit 'Jigarthanda', a major hit directed by Karthik Subbaraj is one such venture.
An engrossing story of a struggling assistant film director who aims to hit big time by rewriting the rules of cinema, this multi-starrer, with its interactions between the characters, gave phenomenal scope to two top actors – Siddharth and Bobby Simha, playing the hero and anti-hero roles.
Weaving in the female roles as necessary anchors to stop the film from being an all-macho fare, it was surely a prize pick for a smart film director to be recalibrated.
Despite it having had a run in Telugu markets as a dubbed film in 2016, 'Jigarthanda' has taken a new incarnation as 'Valmiki' once again, three years later.
Featuring Varun Tej in the anti-hero role of a notorious, merciless gangster and Tamil actor Atharva replicating the role of Siddharth, the film has Mrinalini Ravi and a cameo appearance by Pooja Hegde.
Keeping the need to push for a high voltage presence for the hero, the film sacrifices the realistic, human elements which endeared the original to its target audience.
It starts off as a super hero movie, where the bad guy is overwhelmingly dominant from the word go, with the hero playing catch up.
The unique tone to each of the characters – the good and the bad ones- which delineated the Tamil film narrative is unidimensional here for obvious reasons: to give an action hero thrust to the soft, romantic image of Varun Tej.
Hyper in his approach and theatrical in his body language, Varun Tej tries hard to impress with his Telangana dialect (a fashion, now a days in Telugu cinema) and keeps encroaching into every one's screen presence.
Atharva, who makes a debut, is understated and keeps to his limited role of playing on the ego of the gangster to come up with a convincing story, which can change his professional status.
Like his cousins and fellow actors, Varun Tej too goes retro, replicating the 1982 film Devata's hit number featuring Sobhan Babu and Sridevi during his flashback role, which further drags the film to its climax, already a 175-minute long one.
If the first half is all about Varun's machismo, the second is a lot more about his first love, struggling days and craze for Sridevi, all of it, very unimpressively presented.
Tinkering with the original for the need to recondition it to the Telugu audience, the director dilutes the strength of the Chennai film and makes it a routine action potboiler.