Want to be the coolest dad ever: Dulquer Salmaan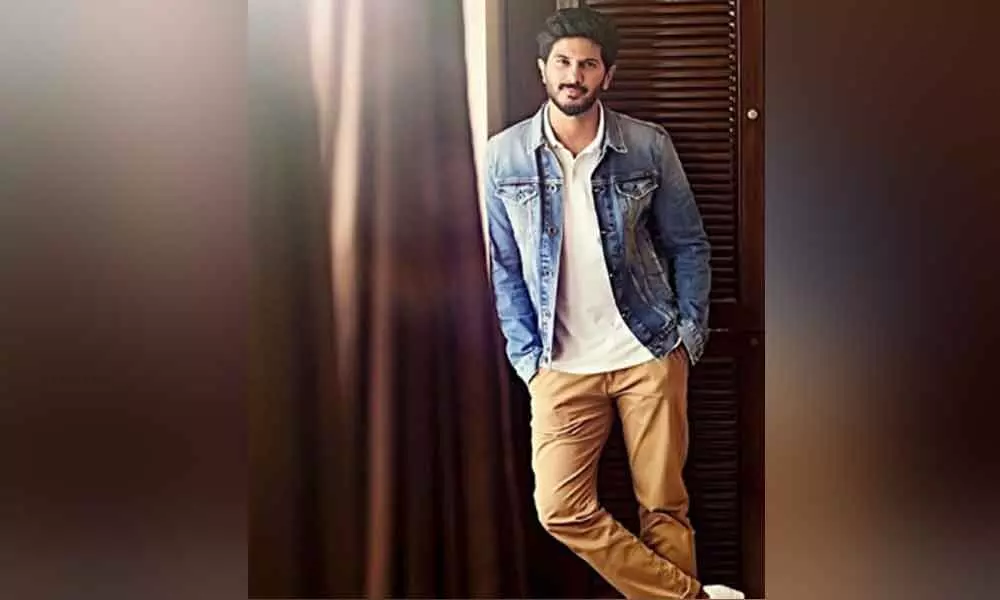 Highlights
Dulquer Salmaan needs no introduction. With his performance in films like 'Ok Kanmani', 'Karwaan', 'Ustaad Hotel', 'Kali', 'Bangalore Days',...
Dulquer Salmaan needs no introduction. With his performance in films like 'Ok Kanmani', 'Karwaan', 'Ustaad Hotel', 'Kali', 'Bangalore Days', 'Charlie', 'Solo', 'Mahanati' and others, this young star won many hearts. The actor was in town to promote his recent film 'Kanulu Kanulanu Dochayante' and in an interview with sunday Hans, the actor goes down his memory lane
Tell us a little about 'Kanulu Kanulanu Dochayante'

This film is a rom- com and thriller as well. Desingu Periyaswamy is the director of this film and he is a debutant. Ritu Varma plays the lead lady. The film is shot in Tamil and is dubbed in Telugu. What made me say yes to the film is the script. I can say that I am not the hero of the film, but the script is. Gautam Vasudev Menon is playing the lead antagonist in the film and his fans are going to have a treat in this film.
'Mahanati' has gone to international film festivals and has fetched national awards too. Tell us about your working experience.
When Nag Ashwin and team came to me offering the role of Gemini Ganesan, I was scared to say 'yes'. That is because I can't speak Telugu. But Nagi, Swapna Dutt and others encouraged me to take up the role and they taught me how to pronounce the words and hired a tutor for me. It was an amazing experience and one of the best decisions of my life is what I call it. This film has taken me to heights.
When it comes to films, is there any pressure on you just because you are Mammootty's son?
I have crossed that phase now and got that thing out of my mind now. All I focus now is on acting and scripts. I don't take the pressure on me, but it is my responsibility not to do anything that would become a remark for me and my father as well. I make sure I take steps with a lot of care.
You have come a long way. 8 years is not a small time. When you look back, what do you see?
Since my childhood, I always wanted to become my father. The will power to become like my father is what made me an actor. When I told my father that I want to pursue acting, he said 'Don't act. I cannot help you in films and you have to find projects for yourself. It is a scary place'. But he still did encourage me.
As an actor, what have you learnt from your father?
Discipline. This is something I have embraced from him. Also, his will power, efforts to make sure he is healthy, and fit is what I love the most. He can fight much better than me and that makes me work out more at gym, but unfortunately, busy schedules don't let me do that.
How is fatherhood? Are you enjoying it?
Very much. Mariam is almost three years old now. Becoming a father has made me more responsible now. Also, I want to be the coolest dad ever. I make sure I go home on time and spend time with her. Earlier, she needed her mom a lot. Now that she has grown up a little, and faster, she wants everyone to be around her. From my grandmother to my father, everybody wants to spend time with her. Dad plays a lot with her and he does all those grandfather things. After my sister, she is the first girl child in the family and so, she gets a lot of attention. Whenever I am free from shoot, I just stay at home and give my time to the family.
We heard that you don't like being part of remakes. Why so?
I don't like remaking my films in other languages and play the same role again. When I have given you the original already, why should I spend time in playing the same role again. To someone like me, that won't interest me at all. Also, I don't remake any other films too. People have approached me to remake 'Pellichoopulu' in Tamil. But some classics should not be remade.
You are that only A-list actor, who is busy working in multiple languages. How is it possible?
Thank you. I must say that I am lucky to have reached this position. I am being offered good scripts which make me work more and more. I love to do something that is not routine. I am familiar with Malayalam, Tamil and Hindi. So, it is not difficult to be busy. It is challenging and fun to work with creative people from different industries.
Your film is releasing in Telugu after two years. The gap is too long. So, when can we see you again?
I know. Many have been saying the same thing. It is the same in Tamil and Malayalam too. The gap is not intentional. I have been working in different languages and that's what keeps me occupied. Talking about films in Telugu, there's language barrier. Well, I will be working for a straight Telugu film soon. I have something ready on my plate and I will be announcing the project soon.