Kalam's role model wants HIV+ patients to be put on Covid vaccine priority list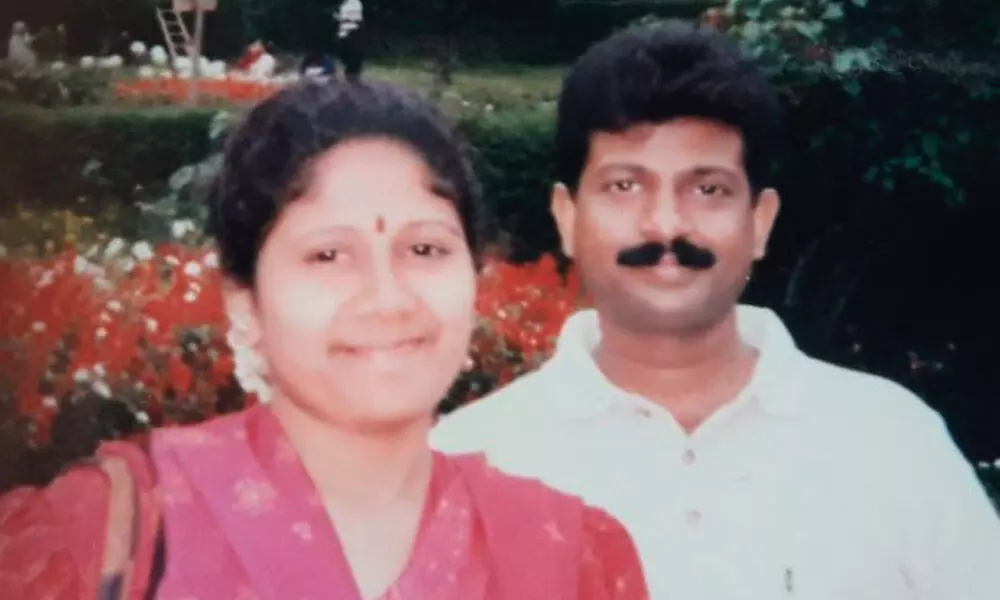 Highlights
HIV infected patients are facing the challenge of protecting themselves from Covid-19. In Mysuru alone, according to health department sources, 25 HIV patients have tested positive for coronavirus and three have died so far
Mysuru: HIV infected patients are facing the challenge of protecting themselves from Covid-19. In Mysuru alone, according to health department sources, 25 HIV patients have tested positive for coronavirus and three have died so far.
Former President Abdul Kalam's role model HIV-infected Asha Ramaiah and her husband Elango R have urged the government to include HIV positive people on priority list for Covid vaccine.
47-year-old Asha Ramaiah has been living with HIV infection for the past 27 years and her husband 55-year-old Elango R, has been living with the disease for past 32 years and both are on first line ART. They facing life positively and boldly, and leading a healthy, quality near normal life and holding hope for those suffering from the disease.
Asha is the founder member of Karnataka Network for People Living with HIV and AIDS (KNP+) and Elango is the co-founder of INP+ (Indian Network for People Living with HIV and AIDS) and KNP+. Besides battling HIV infection squarely, the couple are also motivating scores of HIV patients all over the country and even abroad, and inculcating indomitable fighting spirit in them to conquer HIV through their counseling and workshops. And they are even serving as consultants for different hospitals, universities and conducting training programmes for health care workers, on adopting universal precautions in preventing and battling HIV.
Speaking to The Hans India, Ms Asha Ramaiah said that, owing to the pandemic, they are staying indoor as a precaution, and they are taking up tele-counselling for HIV positive people, doing online consultations and offering training programmes via online.
Mr Elango said, "since the immunity is already less among HIV patients, they have to be more cautious about Covid-19. Adopting healthy life style, eating nutritious food and focusing on their treatment will help them lead near normal life like us. Government is now doing viral load testing while earlier they did only cd4 count test. They are providing all three lines of ARV therapies to HIV patients free of cost. But government has to revise the treatment mode and provide advanced medicines available at private pharmacies in India, which have less side effects. Government has to take up research to see if Covid vaccination is suitable for HIV infected people. And they should include us on priority list," he said.
Who is Asha Ramaiah?

Way back in 2006, it is this gritty woman from Bengaluru who had got a call from none other than the then President of India Abdul Kalam, seeking her permission to quote her example in his interactive session at Shillong. She readily agreed with great pleasure. The Missile Man went on to quote her example on several other occasions to inspire scores in his speeches. He even mentioned her as one of his eight role models in his book Indomitable Spirit (Page No 240). Mr Kalam had participated at the "Leadership Conclave of Confederation of Indian Industries" at Bengaluru in 2006. He had asked two questions of the gathering there in which Asha Ramaiah was also present. He had asked, "What I have learnt so far in my life? What I will be remembered for?". And Asha Ramaiah had mailed the answers to Mr Kalam. Next day she was surprised to hear from one of her friends that her photo had appeared in Mr Kalam's website. And it was soon after that she had got that call from Mr Kalam himself for her permission to quote her.
Asha who once struggled for words to speak in English at a training programme in Tamil Nadu, knows four languages and now she has visited seven countries. Life was not so, for Asha 27 years ago. Born into an orthodox family as the eldest of three daughters, Asha's life was a happy one, until the day her husband was diagnosed as HIV positive. And then her in laws, suspected her character, and her to be the cause of their son's infection and threw her out of the house. She moved back to her parents place to start a life afresh. She was still unaware as to how the disease spreads before learning while doing her diploma in Balasevika training for Anganwadi workers. Scared and unable to discuss with anybody, she went alone and got herself tested, only to be told she was HIV positive too. But it was hard when her parents too suspected her character due to a sudden change in her, and it was only then she told her parents about her disease. But soon she joined an NGO, where her life took a turn. It was in that NGO she met Elango. And they both are together battling disease and facing life, positively besides motivating the HIV brethren.
Their 20-year-old son is free from HIV as Asha had taken precautions through Prevention of Parent to Child Transmission which was on trial phase then. Their son is also working as an associate in an NGO.