Celebrating Eid 2020 during lockdown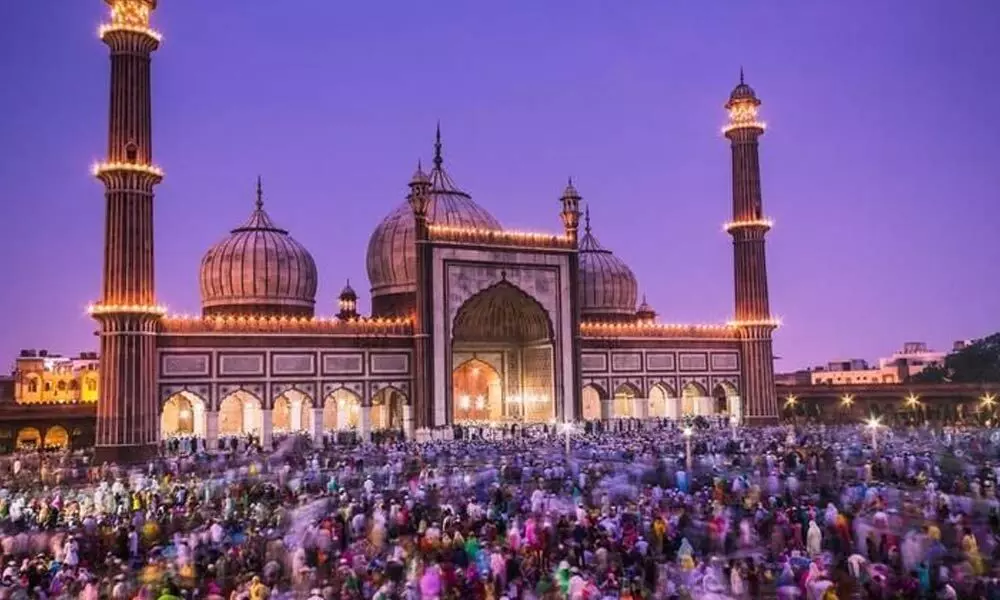 Highlights
With Eid-ul-Fitr 2020 celebration just around the corner, we spoke to Muslim women about their plans of celebrating the day during pandemic
Eid-ul-Fitr 2020: Normally the Eid-ul-Fitr would see millions of people visiting their hometowns and celebrate the festival with their family members.
However, this year it is going to be celebrated in self-isolation against the very spirit of Eid. Around the world, Eid is celebrated with the community, from praying together in the Masjid to visiting the extended family to giving Zakat al-Fitr to the needy.
However, we can still share in the blessings of Eid from the safety of our homes, while upholding our community spirit and spending time with family!
After many years I have spent the whole Ramazan month with my family, instead of being in the training camps. It was quite good and fun to spend time with family especially with my niece. Every time I used to go Nizamabad where my whole family is there, but this time I will not be able to go because of the lockdown. I will miss my grandmother and other family members. We cannot go for shopping this time we have to adjust with our old cloths. On Eid we will dress up and take selfies and upload on social networking sites.
As my mom passed away this year, we are not celebrating Eid. Normally people used to visit us, but I don't have any clue what is going to happen this year. But for the spirit of the festival, I will put my personal loss aside and will make Sheer Khurma for all. This Ramazan people are looking inwards which in true spirit is the real ibadat (devotion).

I missed Haleem this Ramzan month. I always visit my mother's place but I don't know this year how many of us can meet and greet on Eid. Our male members of family will not be able to go to Masjid for Eid and this time we don't have to wait for them to greet. 'Jo gale milte and attar lagate' that too we will be missing this year.

Eid ul-Fitr will come with its huge tranche of joy. Eid for me always means happiness, togetherness and sharing with family, friends and those who are in need of some help. Eid is an occasion to dress up finest and celebrate old customs such as traditional clothes and culture. My Ammi Jaan makes lovely Sheer Khurma with dried fruits nuts lightly roasted in ghee.

Earlier memories include meeting friends and relatives Eidya in terms of monetary gifts from parents, grandparents and close relatives. I really miss my grandparents.
Eid ul-Fitr is the spiritual culmination of month-long fasting during the month of Ramzan. This is probably the first time that men cannot go to Eidgahs to offer prayers and guest-revelry on the three days of Eid would be certainly missed, owing to the present situation and restrictions. I would be celebrating it with my husband and the family. In a way, this lockdown has compelled the devout to increase their usual Zakat in order to help the needy. My message is maintain the safety measures without getting carried away on the Eid day. This year particularly, the stress has been on the basic spirit of Ramzan and Islam; of peace, love, and sharing.

We have increased distribution to needy compare to earlier because of the crises. I am giving Eid kits comprising chicken, dry fruits, ghee, oil and milk. Eid is all about happiness and togetherness. I cannot give this to everyone but at least I will be happy when these 45 people will receive the kits.