Lokesh promises 1L jobs in IT sector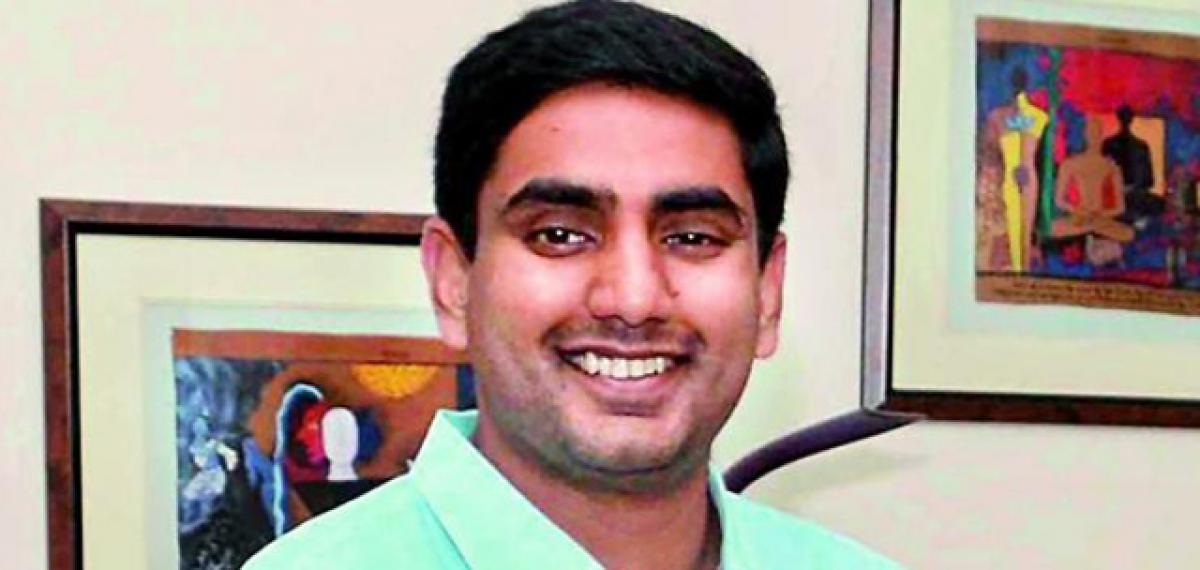 Highlights
The state government has decided to provide one lakh jobs to youth in the IT sector and the entire wing of his ministry is working to meet the target, said IT Minister Nara Lokesh
Visakhapatnam: The state government has decided to provide one lakh jobs to youth in the IT sector and the entire wing of his ministry is working to meet the target, said IT Minister Nara Lokesh.
Participating in a meeting with the representatives of the Information Technology Association of Andhra Pradesh (iTAAP) in the city on Friday, Lokesh said the ministry has prepared a plan to achieve three lakh jobs across the state. While visiting all the major cities in the country, he said the ministry has invited key IT companies to set up their units in the state.
He said the government is ready to allocate lands and provide all infrastructure facilities to new firms, but the companies should start their operationswithout delay. The government has decided to establish an Industry Working Group to give clearance of new IT companies, Lokesh said.
Special Chief Secretary, IT and Adviser to Chief Minister JA Chowdary, large number of IT professionals and CEOs were present. Interacting with the representatives of iTAAP, Lokesh welcomed the suggestions and new plans to accelerate the IT growth in the state.