Bhashyam student bags gold medal under the aegis of Vizag Chess Association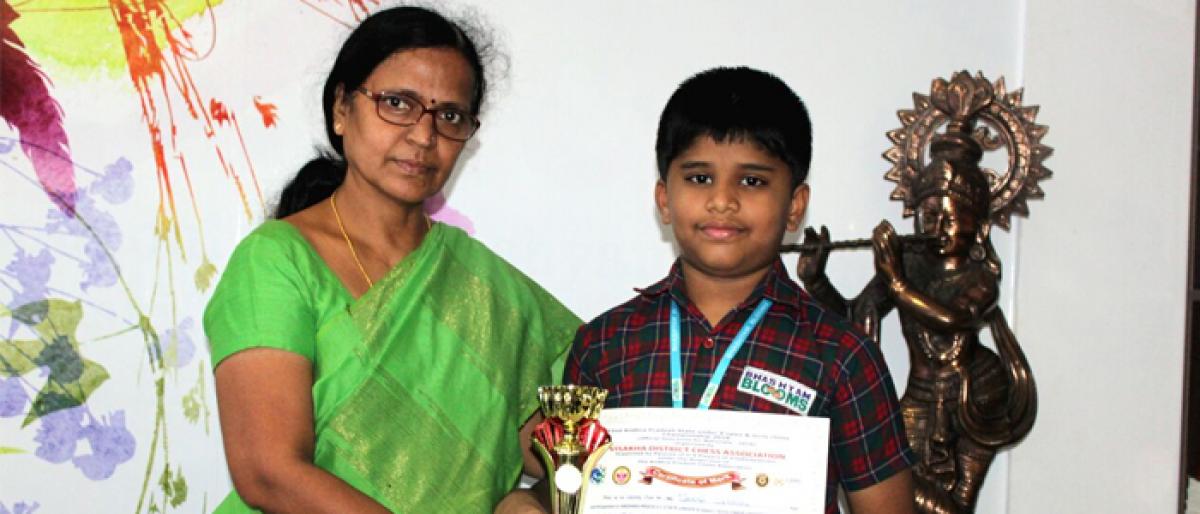 Highlights
Bhashyam Blooms principal Varalakshmi said that their students will excel in the sports also
Guntur: Bhashyam Blooms principal Varalakshmi said that their students will excel in the sports also.
She appreciated the students who secured medals in sports and other competitions.
She said that Bhashyam student K Tanish Sai got first rank and secured gold medal in the 32nd state under-9 open flash championship-2018 held under the aegis of Vizag Chess Association.
He got gold medal for the second time. Varalakshmi appreciated Tanish Sai on this occasion.