CPI to organise Yatras to protect rights of SC,STs in Kakinada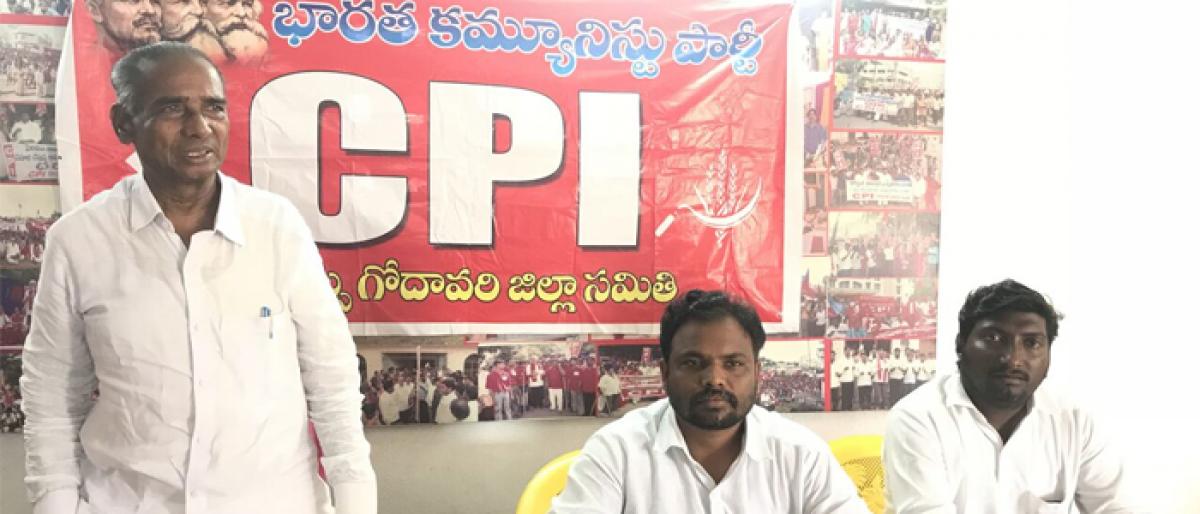 Highlights
CPI AP state secretary Ravula Venkayya has said that the party, as part of creating awareness among SC, ST, BC and minorities on their rights, will conduct Jana Jagaran Yatras in East Godavari from October 20, to protect their rights
Kakinada: CPI AP state secretary Ravula Venkayya has said that the party, as part of creating awareness among SC, ST, BC and minorities on their rights, will conduct Jana Jagaran Yatras in East Godavari from October 20, to protect their rights.
Addressing the East Godavari District CPI Working Committee meeting here on Tuesday, Venkayya said that after Narendra Modi came to power in year 2014, atrocities on SC/STs had increased.

He demanded that the government allot two acres of agriculture land to these sections for their uplift and for improving financial status of these sections.
The party leader, Nakka Kishore presided over the meet.