Chandrababu Consoles Kidari's Family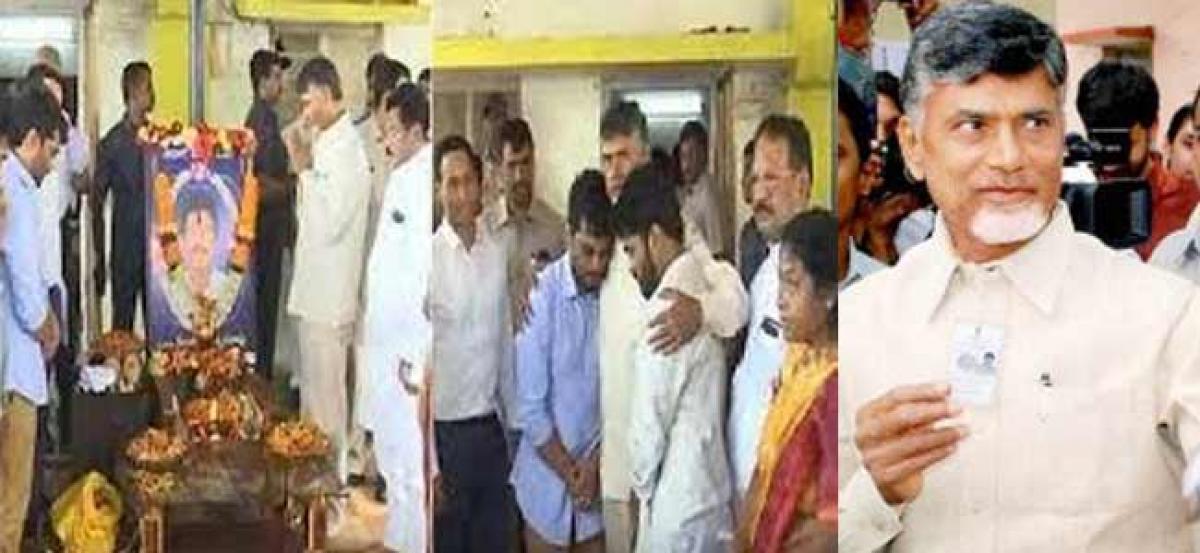 Highlights
Andhra Pradesh Chief Minister N Chandrababu Naidu on Friday consoled the bereaved family members of slain Araku MLA Kidari Sarveswara Rao in Paderu of Visakhapatnam
Andhra Pradesh Chief Minister N Chandrababu Naidu on Friday consoled the bereaved family members of slain Araku MLA Kidari Sarveswara Rao in Paderu of Visakhapatnam.
Sarveswara Rao and his associate, former MLA Siveri Soma were shot dead at point-blank range by the Maoists in Vizag agency area recently.
The AP CM consoled the bereaved families and assured to stand by them.
It is reliably learnt that the AP Government has decided to give an ex-gratia of Rs 42 lakh to the kin of slain Araku MLA Kidari Sarveswara Rao. According to this package, one member of the family will be given a post of the rank of a deputy collector. Former MLA Soma's family would be given Rs 12 lakh. These benefits are being given as per the agreed norms.