Tributes paid to GMC Balayogi in Narsapur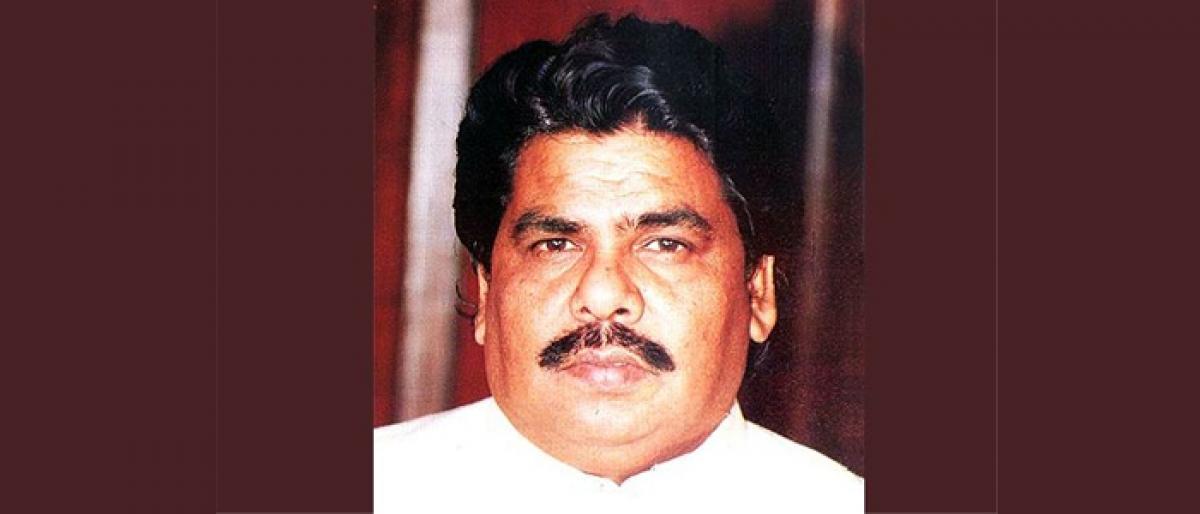 Highlights
Rich tributes were paid to former Lok Sabha speaker GMC Balayogi, on the occasion of his birth anniversary here on Tuesday
Narsapur: Rich tributes were paid to former Lok Sabha speaker GMC Balayogi, on the occasion of his birth anniversary here on Tuesday.
TDP senior leader Bandaru Pratap Naidu and others garlanded the portrait of Balayogi at TDP MLA's office.
Speaking on the occasion, Naidu said Balayogi was a state leader who worked hard to be appointed as speaker of the Lok Sabha.
He was the first Dalit speaker for Lok Sabha.
TDP leaders Rayudu Sriramulu, B Patel Raja Naidu and others were present.