1.5 crore to be spent on Suryalanka Beach development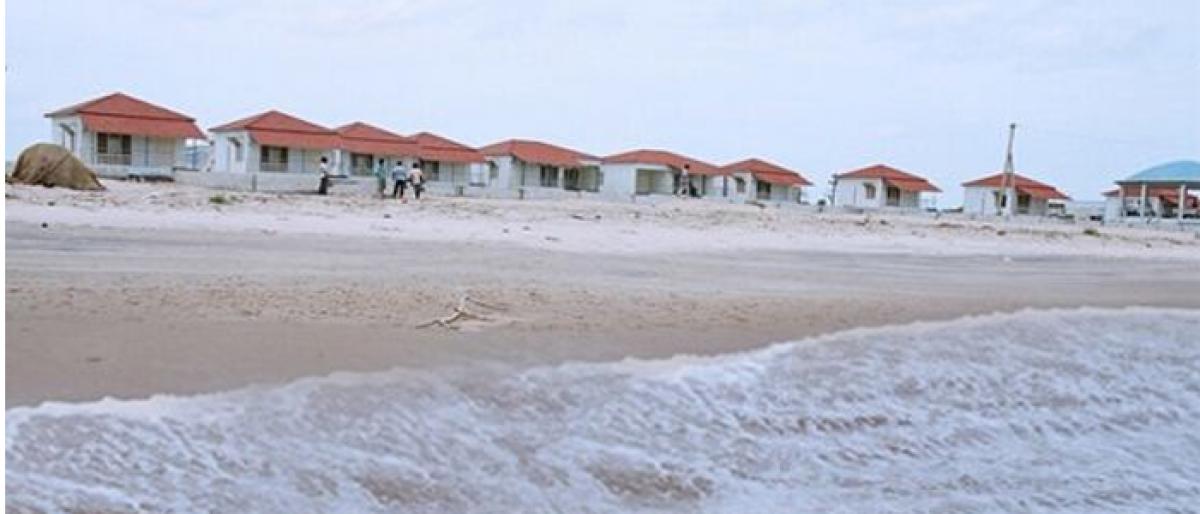 Highlights
District Collector Kona Sasidhar said that Suryalanka beach will be developed at a cost of Rs 15 crore
Bapatla: District Collector Kona Sasidhar said that Suryalanka beach will be developed at a cost of Rs 1.5 crore.
The tourism department has prepared plans to develop all infrastructural facilities there, he said.
He took a session for trainee Group I and Group II officers at AP Human Resource Development Institute in Bapatla on Saturday.
He said that they had to take a role model like SR Sankaran and serve the people. A hall in Guntur Collectorate building was named after him, he informed the officers.
He said, "We have to work within the system. We cannot revolutionalise. We should see how we can do small things in a better way.
The officers have to develop logical thinking. They have to keep poorest person in mind, while taking decisions.
They should have intelligence as well as common sense. They should act as both leaders and managers."
He further said that there will be a solution for every problem and added that physical fitness is important.
They have to balance personal and professional life. They should overcome stress and should withstand to all types of pressures, the Collector said.
The Director General of the institute D Chakrapani presided over the session. Centre for Sustainable Development Goals In-charge Dr ISN Raju, Forum For Better Bapatla Secretary Dr P C Sai Babu and others are present.
A total of 140 Group I and Group II officers attended the session.