7 red sanders logs seized, 2 held in Tirupati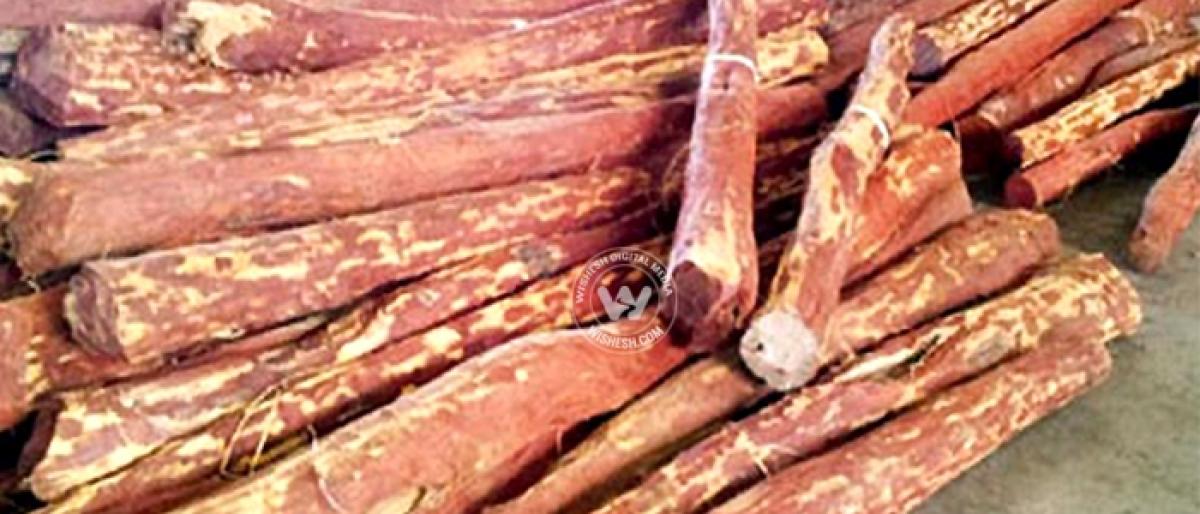 Highlights
The Red Sanders AntiSmuggling Task Force police on Saturday arrested two red sander smugglers at Gurrala Bavi of Seshachalam forest near Srivari Mettu
Tirupati: The Red Sanders Anti-Smuggling Task Force police on Saturday arrested two red sander smugglers at Gurrala Bavi of Seshachalam forest near Srivari Mettu.
In the incident, task force cops have nabbed Jagan of Perivali village,Tiruvannamali district, Yelumalai, Periyapattu village of Vellore district of Tamil Nadu at Gurrala Bavi.
While conducting combing in the early hours, the task force cops team led by RSI Bhaskar spotted two smugglers in the forests and arrested them.
They seized 7 red sanders logs from them. Later, cops have sent the two smugglers to judicial remand.