Accused in Jagan Attack Case remanded To Police Custody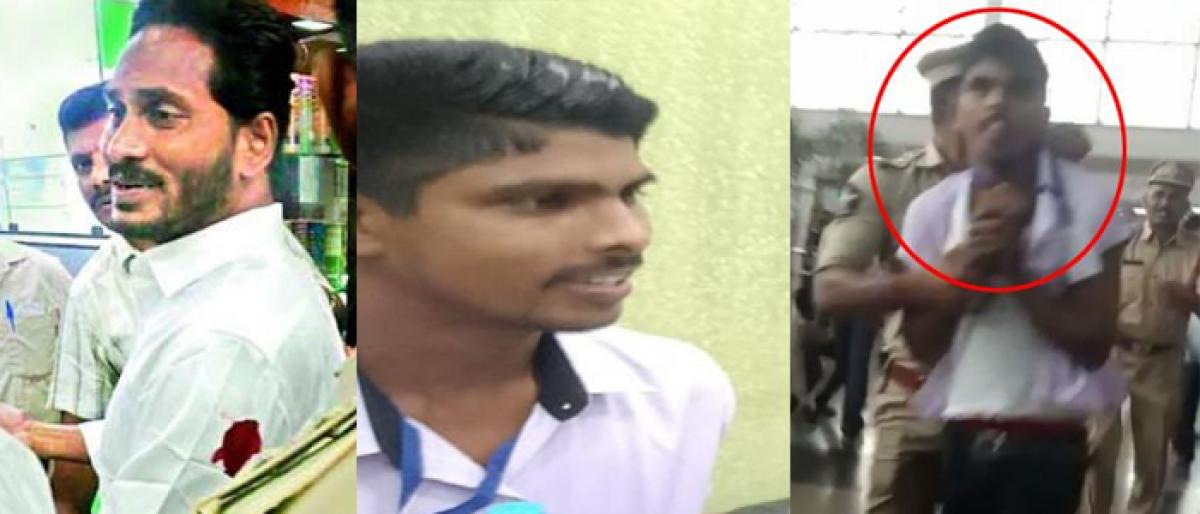 Highlights
Vizag Court has remanded accused in YSR Congress Party President YS Jagan Mohan Reddy attack case Srinivas in police custody till November 2 The investigating agencies took Srinivas into their custody and launched investigation into the incident in depth
Vizag Court has remanded accused in YSR Congress Party President YS Jagan Mohan Reddy attack case Srinivas in police custody till November 2. The investigating agencies took Srinivas into their custody and launched investigation into the incident in depth.
The Special Investigation Team also questioned the accused sister and his friend in connection with the attack case. The SIT officials also varifying the 10 page letter seized from Srinivas .
Police also questioned restaurant owner Harshavardhan who hired Srinivas as a worker and recorded his statement as part of the probe.