IT raids on TDP leaders cant stop fight for State: Chandrababu Naidu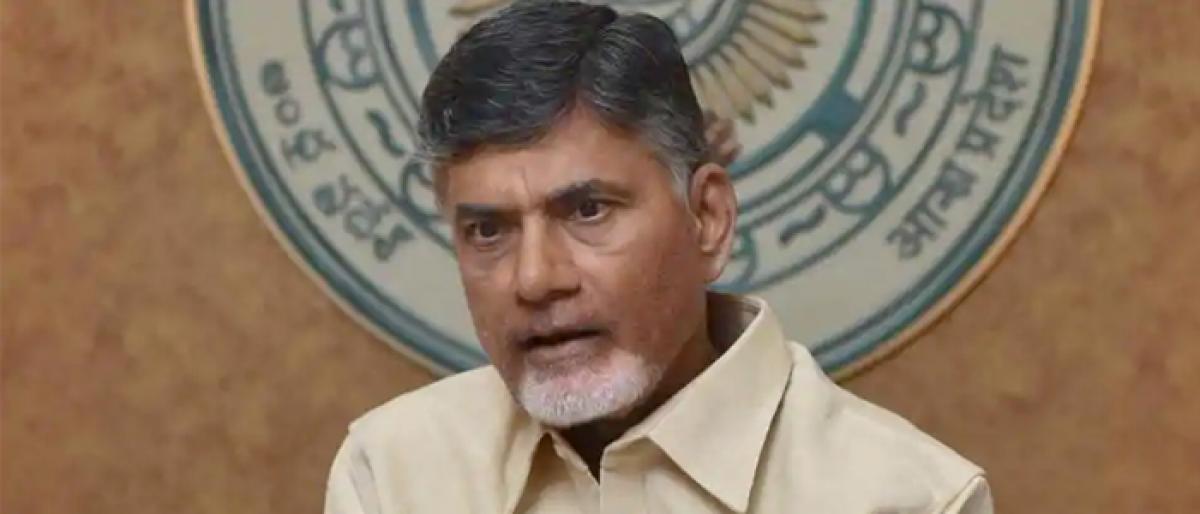 Highlights
TDP will not get fear with the threatening politics being played by the Prime Minister Narendra Modi and BJP leaders on the name of Income Tax raids, Enforcement Raids, CBI and other investigations, warned the party president Nara Chandrababu Naidu, while addressing public meeting at Proddutur in Kadapa district
Amaravati:TDP will not get fear with the threatening politics being played by the Prime Minister Narendra Modi and BJP leaders on the name of Income Tax raids, Enforcement Raids, CBI and other investigations, warned the party president Nara Chandrababu Naidu, while addressing public meeting at Proddutur in Kadapa district.
As part of his Dharma Porata Deeksha against the betrayal of Narendra Modi and BJP, Chandrababu Naidu has been organizing the protests across the state. This is seventh Deeksha of Chandrababu Naidu.
He said that since he and his party had been demanding the central government to give Special Category Status and implement the promises made under the AP Reorganization Act and moved No Confidence Motion against Narendra Modi, they targeted TDP leaders in the state and harassing from then onwards. He further warned that the TDP will continue the fight against the centre and will face all consequences.