Attack on Jagan: Court rejects police custody extension plea for Srinivas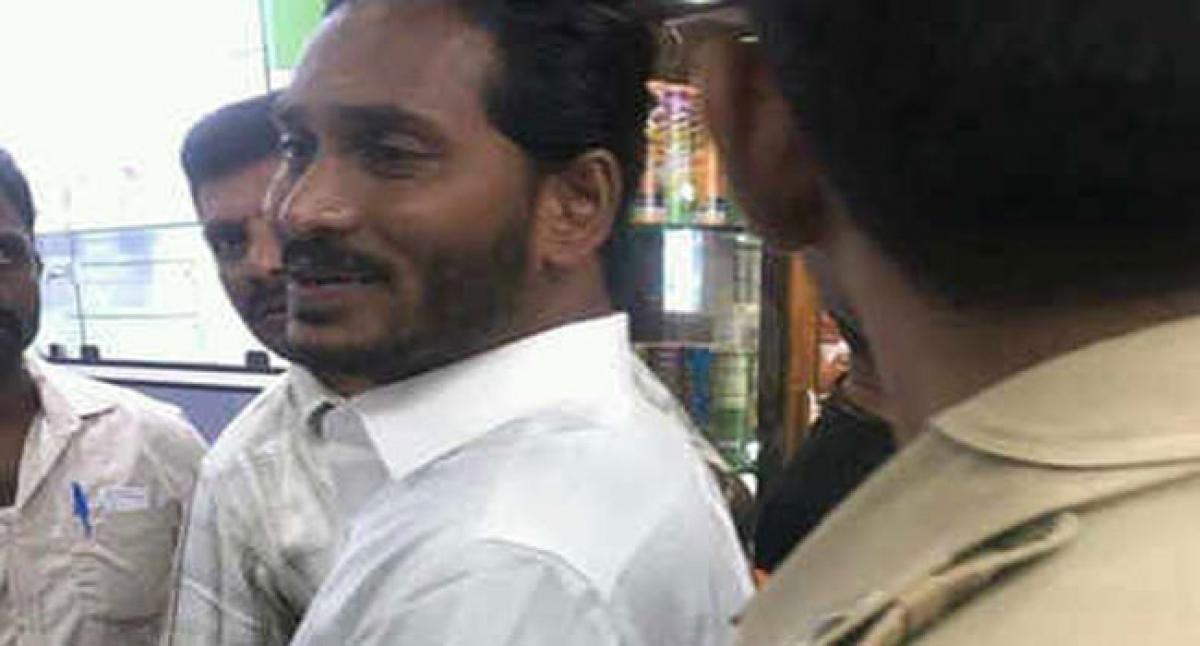 Highlights
The third metropolitan court on Friday rejected to give permission of five more days police custody to J Srinivas who is prime accused in the opposition leader Y S Jagan Mohan Reddys attack case
Visakhapatnam: The third metropolitan court on Friday rejected to give permission of five more days police custody to J Srinivas who is prime accused in the opposition leader Y S Jagan Mohan Reddy's attack case.
Police on Friday produced the accused before the court after the five days police custody and has filed a petition to keep the accused in remand for few more days for further enquiry. However, the Judge l Jagadeesh Kumar rejected the application submitted by the police and posted the matter for next hearing on November 9. Later, the police handed over the accused to central prison authorities after completion of the medical check-up.
Meanwhile, in the past five days, the Special Investigation Team, which is probing into the attack case against Y S Jagan Mohan Reddy summoned as many as 51 individuals and questioned them. The SIT also summoned the accused parents Tata Rao and Savitramma from East Godavari and others including four ladies who had long talks with accused on his mobile number.
"We have registered some vital information in the case. However, we must confirm the same with evidences. Since, the day one, the accused is not changing his voice and telling same answer. On suspicion we have also sent him for medical examination; government doctors have attested that he is mentally and physically healthy. Till now we have not arrested anyone," one of the IPS officers in the city said.
Meanwhile, the National Commission for Scheduled Castes issued notices to Andhra Pradesh DGP and Commissioner of Police Visakhapatnam seeking an explanation about the life threat to the accused in the case J. Srinivas. As the accused belongs to SC community and he informed to the media that his life is in threat on Wednesday when he was being shifted to KGH for medical check-up.
The sources said that with the media reports, some of the SC Welfare Associations have brought to the notice of the National Commission for Scheduled Castes that the accused life is in danger and urge the commission to intervene into the issue. However, talking to media, Director General of Police R P Thakur clarified that his office has not received any notice from SC Commission.