Mythological dramas draw crowds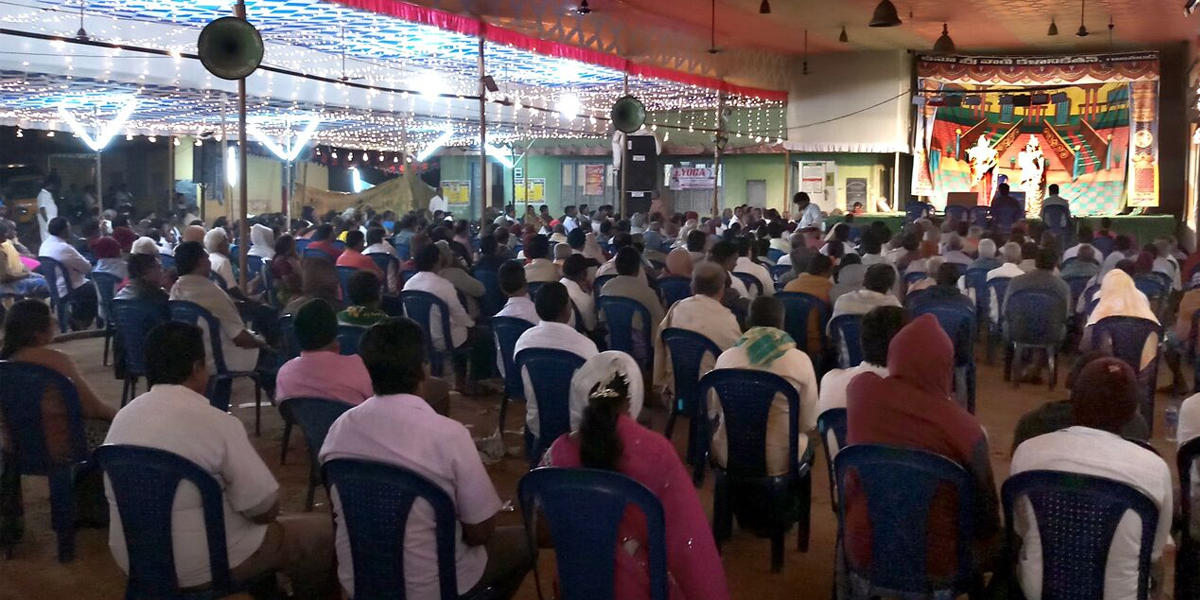 Highlights
Even as craze for pubs, discos, rain dances and other modern trends increase among youth, the traditional mythological drama shows continue to survive the change
Eluru: Even as craze for pubs, discos, rain dances and other modern trends increase among youth, the traditional mythological drama shows continue to survive the change.
The huge response to mythological drama shows being organised as part of anniversary celebrations of Sri Rama Bhakta Anjaneya Swamy temple at Nandamuru Garuvu village in Veeravasaram mandal established the fact that there are viewers who wish to watch the mythological shows even though modern things sweep tradition.
People from across the state have been attending for the mythological shows organised here.
Dramas like Sri Ramanjaneya Yuddham, Gayopakhyanam, Kurukshetram, Balanagamma, Satya Harischandra were being exhibited with the involvement of reputed artistes from the state have pulled crowds like anything.
The response to Bhakta Chintamani drama show on Wednesday night was overwhelming.
The artistes have been impressed by the increasing response to the mythological drama.
They urged the government to help revive the culture and traditions with the help of festival committees which have been taking pains to keep the mythological drama alive.