Temperatures dip drastically in Vizag Agency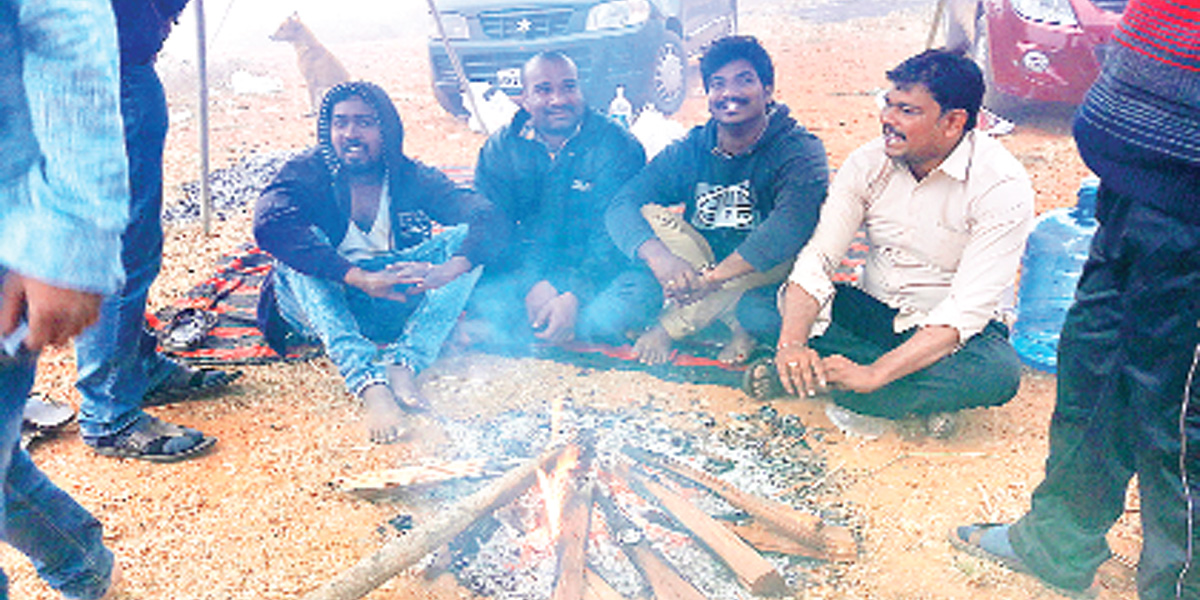 Highlights
Even as Cyclone Phethai had brought the cold breezy winds and drastic dip in temperatures little earlier to Vizag city, now the temperature dipped in some of the tribal hamlets including tourist spots in Vizag Agency The temperatures have fallen drastically in Visakhapatnam district during the last two days
​Visakhapatnam: Even as Cyclone Phethai had brought the cold breezy winds and drastic dip in temperatures little earlier to Vizag city, now the temperature dipped in some of the tribal hamlets including tourist spots in Vizag Agency. The temperatures have fallen drastically in Visakhapatnam district during the last two days.
According to the Regional Agricultural Research Station (RARS), Chintapalli, which officially records the temperatures, the following are the temperatures recorded at various places in the Agency: Lambasingi zero degrees Celsius (C), Chintapalli registered a record lowest temperature in 10 years which is 1.5 degrees C, Minumuluru 3 degrees C and Paderu 4 degrees C.
There was a significant dip in minimum temperatures in tribal areas six years ago (2012 December) and the Agency areas are experiencing similar temperature this winter, the locals say. As the temperatures dropped drastically, it attracted bikers and college students to celebrate the New Year at a distance of 120 km from Vizag city, said Simmaloo, a tribal youth from Chintapalli.
A senior meteorologist said that near zero temperatures were being recorded in Agency areas on account of the cooling effect of the hills. He also recollected that on January 15, 2012 Lambasingi recorded zero degrees C.
Meanwhile the weathermen also alerted both Telugu speaking States Andhra Pradesh and Telangana that people will witness the same cool breeze and cold winds for another five days and they must take precautions to protect themselves.