KEC conducts eye-check up camp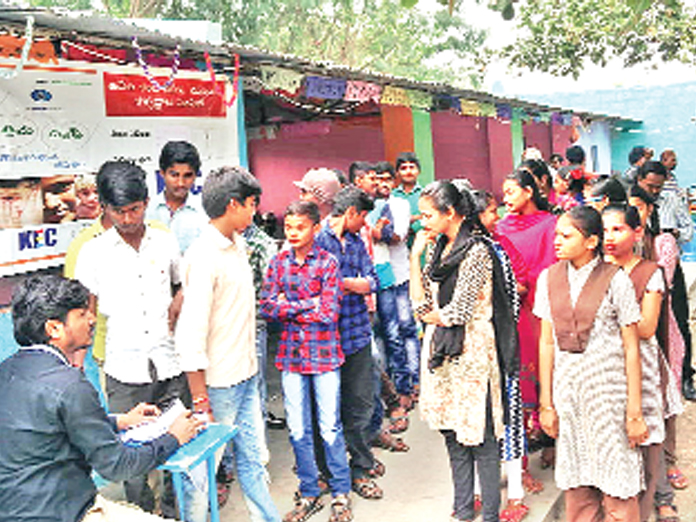 Highlights
KEC International is a company under RPG flagship who are committed to taking all the members of the society together
Piduguralla: KEC International is a company under RPG flagship who are committed to taking all the members of the society together.
On our endeavour for improving the life of all the people around us we have conducted eye check-up camp in Pidgirulla in Guntur District on 04th Jan'18 covering five mandals namely Dachepalli, Machavaram, Piduguralla, Nekarikallu and Rajupalem under their CSR initiative "Netranjali".
This camp have been organised with the help of reputed doctors from super specialized hospitals. In this camp we have been able to help 900 persons with free eye check-up.
The feedback received from the patients and their family was very positive as the doctors spent lot of time examining every patient and carefully listening to the problems they are facing. Doctors also suggested remediesas per requirement to the patients.
As part of this initiative the patients will also be provided with free eye glasses as prescribed by the doctors.
We take this opportunity to reconfirm our commitment towards taking all the stakeholders together towards more enlightened tomorrow.