Crime rate declines in Chittoor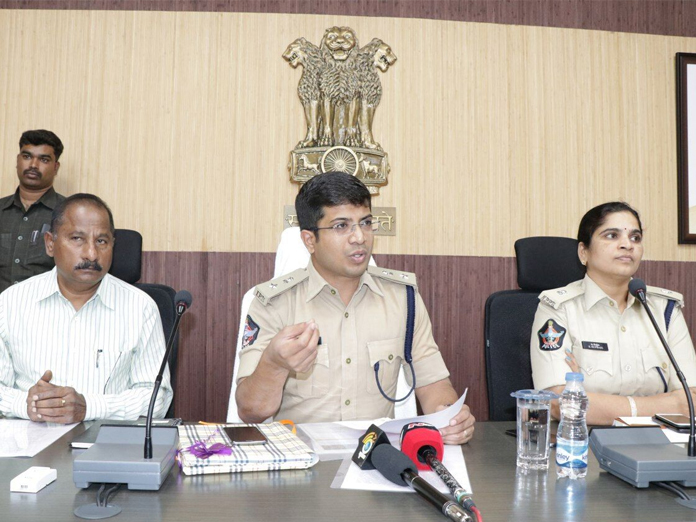 Highlights
Despite initiating a number of preventive measures , accident rate has slightly increased during January 2019 in Chittoor District, said Chittoor SP Vikranth Patel
Chittoor: Despite initiating a number of preventive measures , accident rate has slightly increased during January -2019 in Chittoor District, said Chittoor SP Vikranth Patel.
Fatal road accidents ( 50) and non-fatal accidents 44 were occurred in the district in which majority of cases related to non-wearing of helmets, he said.
Releasing the Chittoor District Crime Bulletin for January -2019, SP stated that the police have been following scientific approach to prevent road accidents.
`The police have arrested 947 persons under drunk and drive cases in which 64 accused were convicted in the courts while 887 were fined.
Above 5105 MV Act cases have booked" he said. During the month, 12 SC/ST cases , missing cases -27, gambling -63, bind over cases 24, drunk and drive- 847and cheating -10 cases were registered.
Referring to the recent innovative experiment ' Suggestions and Complaint Box' system in the district, the SP said that 600 boxes were installed at various educational institutions.
E Supraja, Additional SP Admin and K Krishnarjuna Rao, ASP operations were present