Trade war jolt: China's GDP growth slowest in 9 years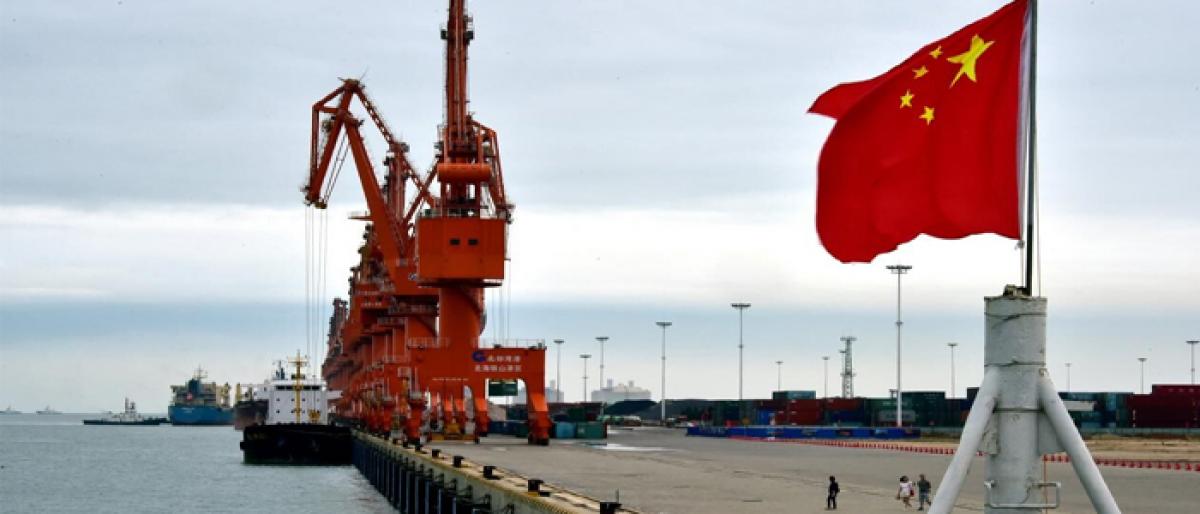 Highlights
Chinas economy grew at 65 per cent in the third quarter, posting slowest growth in nine years, amid intensifying trade war with the US and the mounting local governments debt which rose to 258 trillion
​Beijing: China's economy grew at 6.5 per cent in the third quarter, posting slowest growth in nine years, amid intensifying trade war with the US and the mounting local governments debt which rose to $2.58 trillion.
The GDP expanded by 6.5 per cent in the July-to-September period year-on-year, according to official GDP figures released by China's National Bureau of Statistics (NBS) on Friday. It's down from 6.8 per cent and 6.7 per cent in the first and second quarters, respectively.
The world's second largest economy's third quarter growth was the weakest year-on-year expansion since 2009 global financial crisis. The latest figures came as China faced rising economic challenges including high debt levels and an intensifying tariff battle with Washington. US President Donald Trump imposed additional tariffs on $250 billion worth of Chinese exports to force Beijing to cut about $375 billion bilateral trade deficit.
The NBS said the GDP expanded 6.7 per cent year-on-year in the first three quarters of 2018 to about 65.09 trillion yuan (about $9.38 trillion). It said the pace was in line with market expectations and higher than the government's annual growth target of around 6.5 per cent.
The economy has expanded in a reasonable range and maintained a trend of overall stability and steady progress, China's statistical authority said, while acknowledging that the country faces more external challenges and rising downward pressure.
The service sector gained 7.7 per cent year-on-year in the January-September period, picking up from a 7.6-per cent increase in the first half, and outpacing 3.4 per cent in primary industry and 5.8 per cent in secondary industry.
Besides the trade war China's spiralling local government debt remained a major concern of its slowing down economy as it has risen to $2.58 trillion according to recent figures released by the Ministry of Finance here.
A BBC report on the state of China's economy said that Beijing was not expecting to fight a trade war at a time when it was trying to manage systemic risks in the economy. They don't have a lot of options on the table.
The country is saddled with extraordinary levels of debt, so policymakers are reluctant to take measures to stimulate the economy the way they did after 2008, the report quoted observers as saying.
Interested in blogging for thehansindia.com? We will be happy to have you on board as a blogger.