VESIM Announces Recipient of the Student Exchange Program with Spanish University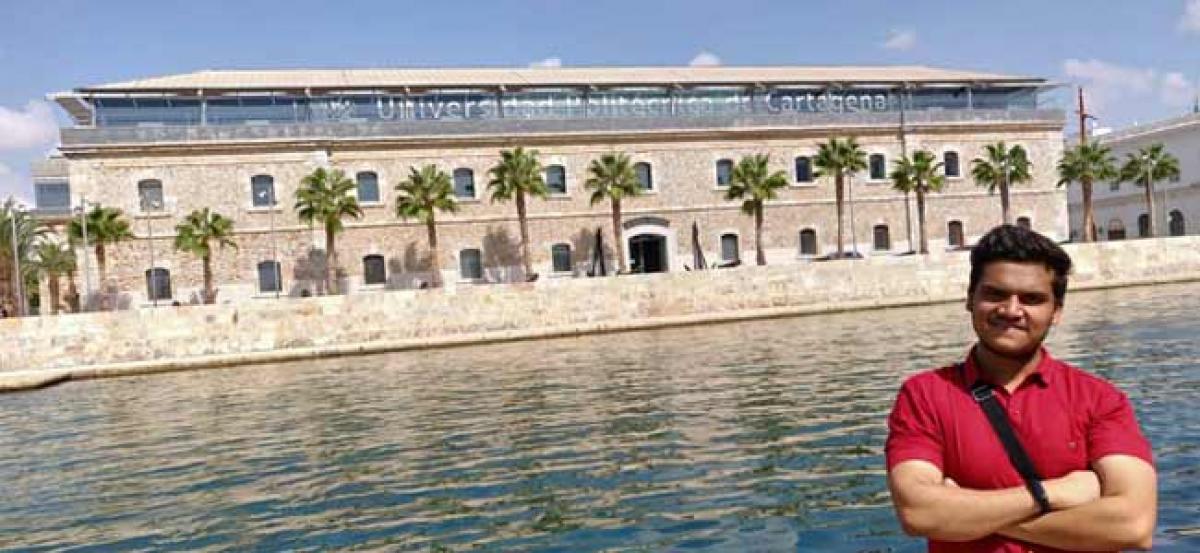 Highlights
Vivekanand Education Society Institute of Management VESIM Business School, one of the leading business schools in Mumbai announced the recipient of its Student Exchange Program with its Spanish Partner University Universidad Politcnica de Cartagena under the framework of the Erasmus KA107 student mobility program, funded by the European Commission
Mumbai: Vivekanand Education Society Institute of Management (VESIM) Business School, one of the leading business schools in Mumbai announced the recipient of its Student Exchange Program with its Spanish Partner University - Universidad Politécnica de Cartagena under the framework of the Erasmus +KA107 student mobility program, funded by the European Commission. As part of the Student exchange program, the partner University of VESIM at Spain has selected a student of VESIM for receiving a scholarship on the basis of academic excellence.
As per the scholarship offer, the recipient PGDM student, Rohan Raut of 2019 batch has received a grant from European Commission through Universidad Politécnica de Cartagena to visit and study at Spain for 5 months, to complete his further studies on credit sharing basis at UPCT, Spain. The scholarship takes care of his educational expenses, local expenses and international travel expenses for a period of 5 months. The student also received a fair chance to apply for industry internship during his stay and studies at Spain.
With the purpose of providing international exposure to its students, VESIM has developed strong academic tie-ups with various Universities across the globe.
Commenting on the development, Dr. Satish Modh, Director, VESIM Business School, said, "Our partnership with UPCT, Spain includes regular exchange of student and faculty which gives us opportunity to work with international partners and adapt global outlook in management education. This Scholarship has provided opportunity to our student to take advantage of studying in Spain and gain international exposure in form of experiential learning".
An extremely elated Rohan Raut, said, "I have been learning Spanish for many years but I never knew that one day I will visit and study in Spain. Now after being selected for this scholarship I have a huge responsibility and gratitude towards VESIM for providing me this lifetime opportunity."
VESIM Business School participates in Erasmus+ programs with its partner universities to receive grant for student and staff mobility every year. As the student grant is awarded on the basis of academic performance, VESIM puts forward its list of meritorious students of PGDM batch for student mobility on the basis of fair selection process. The final number and name of beneficiary student is decided by the sponsoring University depending upon its selection criteria.
As UPCT and VESIM are strong academic partners, faculties from both the Universities are also exchanged regularly for attending joint events, seminars and conferences. Recently, Dr. Satish Modh, Director, VESIM Business School and Dr. Shalini Bariar, Associate Professor & Head - International Relations, VESIM Business School were invited to visit and attend International Staff week celebration and perform teaching activities at UPCT, Spain.