Belt shops ruining lives of poor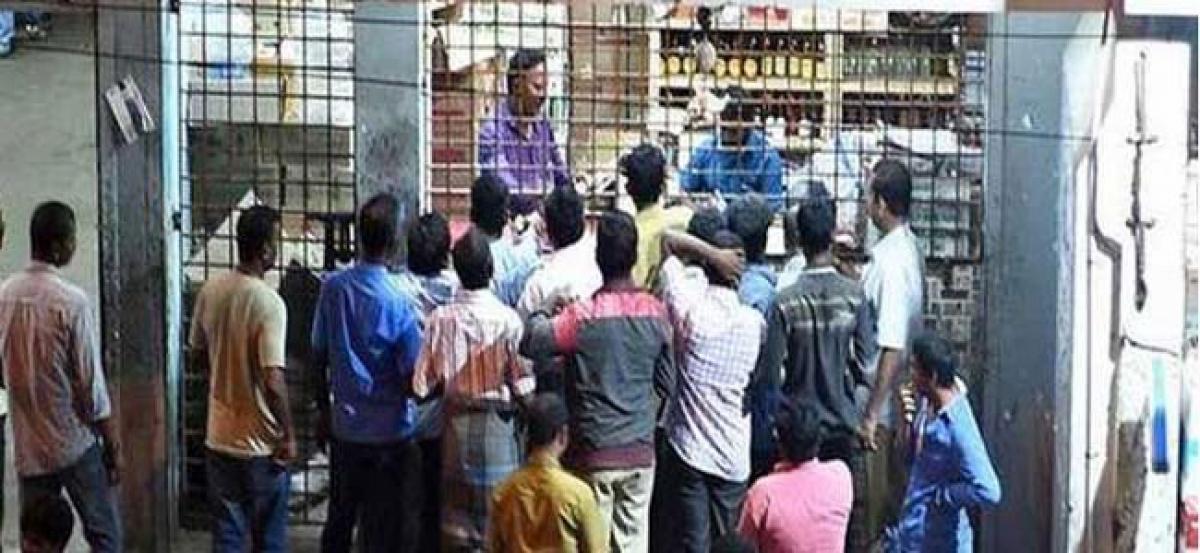 Highlights
Belt shops in almost all villages of Jharasangam, Zaheerabad and Nyalkal mandals have been ruining lives of the poor as police and exercise authorities turned a blind eye to the unchecked flow of liquor violating the rules
Zaheerabad: Belt shops in almost all villages of Jharasangam, Zaheerabad and Nyalkal mandals have been ruining lives of the poor as police and exercise authorities 'turned a blind eye' to the unchecked flow of liquor violating the rules. In Nyalkal mandal, Hadnur, Mungi, Hulgera, Metalkunta and so on liquor is freely available in even small provisional stores. Even liquor is available in the midnight.
There is a ban on sale of liquor in Birdipur, but the youth of the village go to Potipalli and Yelgoyi villages of Jharasangam mandal to get liquor at a premium price. It may be recalled that some time ago when a group of youth are returning to Pottipalli in a three-wheeler after consuming liquor elsewhere, the autorickshaw met with an accident leading to death of one person and causing injuries to many. According to the Telangana State Begereages Corporation Limited rules, sale of liquor bottles allotted to one shop at another place is an offence.
The offence is punishable with suspension of license for nine days and imposing of fine up to Rs 2 lakh. But, the excise officials are looking the other way as the liquor allotted to one shop are being sold by another shop openly flouting the rules. As the neighbouring Karnataka raised liquor prices, liquor produced in Telangana is finding its way to Karnataka, which is just 25 km away from Zaheerabad. En route, there are 2-3 check-posts. The liquor is entering Karnataka bypassing the check-posts, it is alleged.