Dr Agarwal's Eye Hospital treats complicated child's blindness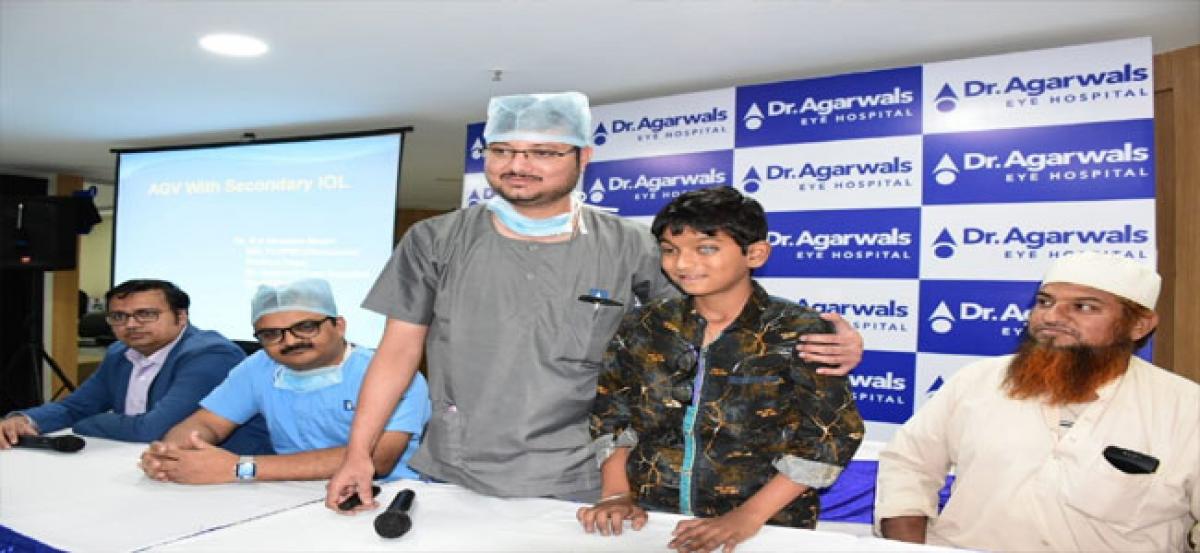 Highlights
Dr Agarwal Eye hospital carried out a successful surgery of the sightthreatening Paediatric Aphakic Glaucoma to Nazrath Pasha of 13yearsold boy recently
ADVERTISEMENT
Secunderabad: Dr Agarwal Eye hospital carried out a successful surgery of the sight-threatening Paediatric Aphakic Glaucoma to Nazrath Pasha of 13-years-old boy recently.
Nazrath Pasha was born with cloudy lens in both eyes, for which he was operated 10 years back. In due course of time he lost one eye and had difficulty in seeing with the other which affected his overall growth and development. After the surgery the child recovered and enjoying good improvement in his vision.
When he was addressed by Dr S A Hussain Naqvi, who diagnosed him to be suffering from Aphakic Glaucoma, a sight-threatening complication of congenital cataract, for which he was operated in the past Aphakic Glaucoma poses a significant clinical challenge, particularly with regards to diagnosis and treatment.