US, India working together 'hand in glove' ahead of 2+2 dialogue: Official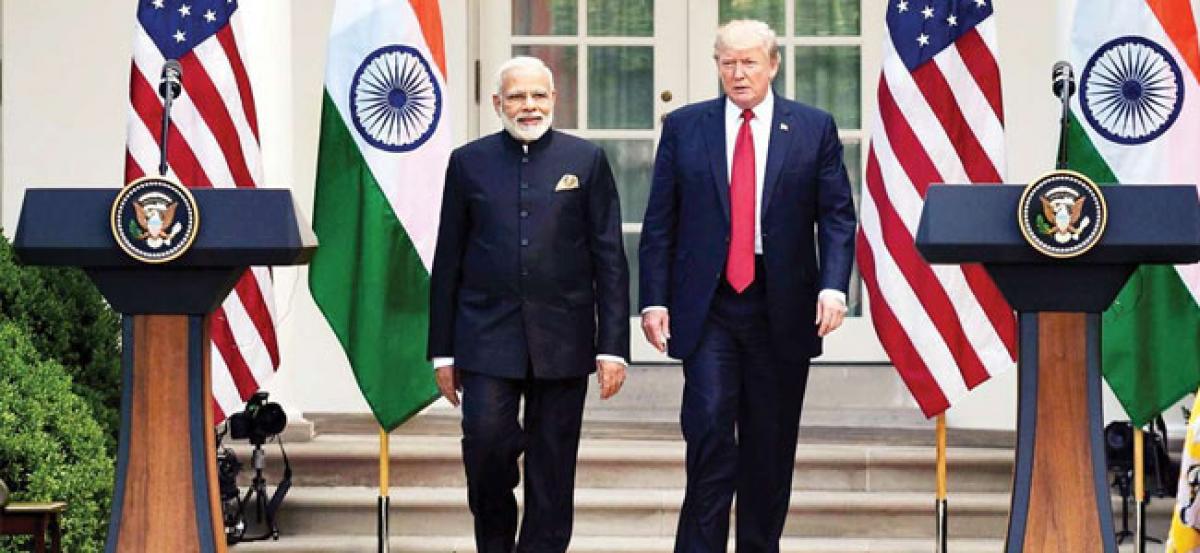 Highlights
The US and India are working together hand in glove diplomatically and militarily to build dimensions of the critical bilateral relationship ahead of the twoplustwo dialogue, a State Department official has told American lawmakers
The US and India are working together "hand in glove" diplomatically and militarily to build dimensions of the critical bilateral relationship ahead of the "two-plus-two" dialogue, a State Department official has told American lawmakers.
During a Congressional hearing, Alice Wells, principal deputy assistant secretary of state for South and Central Asia, said the US is looking forward to the "two-plus-two" dialogue with India in New Delhi in September.
She said she expects substantial progress will be made in the bilateral relationship during the dialogue.
"On India, we're looking ahead to the September 6th two plus two and the joining of forces between Secretary (of State Mike) Pompeo and (Defence) Secretary (James) Mattis to help define what (is) major defense partnership," Wells said, responding to a question from Indian-American Congressman Ami Bera.
"We're working together hand in glove diplomatically and militarily to build out the dimensions of what Secretary Pompeo said is one of our most critical relationships," she said.
The September meet will be the first "two-plus-two" dialogue between India and the United States. Last month, the US had postponed the dialogue due to "unavoidable reasons".
The dialogue, a vehicle to elevate the strategic ties between the two countries, was announced last year during Prime Minister Narendra Modi's meeting with President Donald Trump. It has been reschedule at least twice since then.
Indication that the two countries are closer to signing the long-pending foundational agreements, Wells said, "We're going to be able to demonstrate both in terms of the progress we make on the agreements we can reach that will make it easier for US to share classified information and undertake logistical activities together."
The dialogue is expected to give meaning and definition to how major purchases and on-the-ground activities such as the Malabar Exercise can work together to secure the Indo-Pacific region, Wells said.
Congressman Bera said it was important for the US to continue sending the message that it sees India as a major defence ally and "incredibly important" in helping the US stabilize the strategic region.