Democrats retake House, Republicans keep Senate in US midterm polls: reports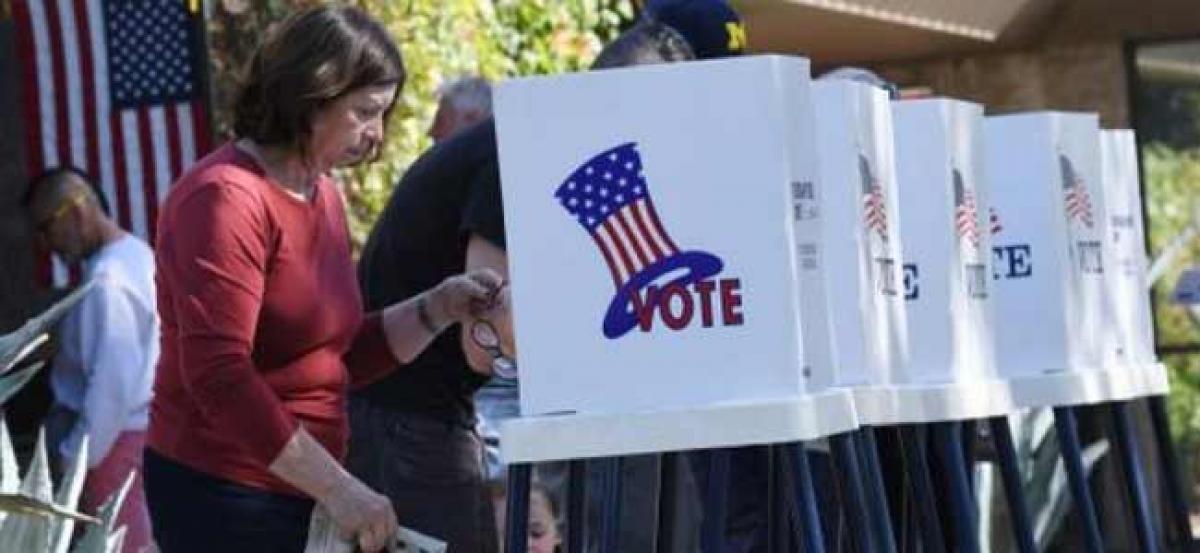 Highlights
Control of Congress will be divided next year, as Democrats won back the House of Representatives but President Donald Trumps Republicans maintained their Senate majority in crucial midterms, networks projected on Tuesday
Washington: Control of Congress will be divided next year, as Democrats won back the House of Representatives but President Donald Trump's Republicans maintained their Senate majority in crucial midterms, networks projected on Tuesday.
Democrats will pick up the 23 seats necessary to win a House majority, Fox and NBC reported, as they knocked off Republicans in swing states like Virginia, Florida, Pennsylvania and Colorado in elections seen as the first nationwide referendum on Trump's performance.
But Republicans struck back in the 100-member Senate, where they ousted at least two Democrats, in Indiana and North Dakota, and held on to at-risk seats in Tennessee and Texas.