Temple official suspended after saree offered by KCR goes missing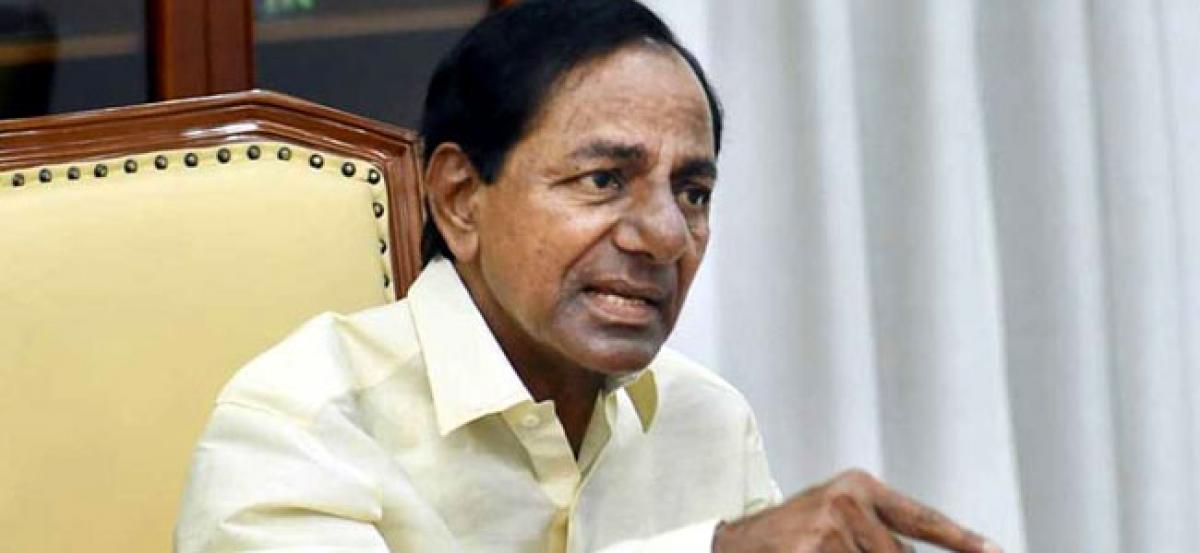 Highlights
Two major scams came to light last week in two temples in Telangana Dharmapuri in Jagityal district and Kaleshwaram temple in Bhulapally district
Two major scams came to light last week in two temples in Telangana - Dharmapuri in Jagityal district and Kaleshwaram temple in Bhulapally district.
Diamond studded bangles worth Rs 6 lakh presented to Lord Laxmi Narasimha Swamy temple in Dharmapuri by an NRI in February 2016 went missing. Also, the silk saree, Chief Minister K Chandrashekar Rao had presented in 2016 as part of his vow to fulfill state formation, also went missing from the Kaleshwaram temple.
The theft came to light during the temple properties and list of jewels audit undertaken by the endowment department of all temples in the state. They noticed the bangles were missing but was not mentioned in the records, following which they ordered a detailed inquiry.
Kaleshwaram former executive officer Hari Prakash was suspended on Thursday after the temple authorities denied the theft of the saree, instead produced another saree before auditing officials. The thief, an employee working in the temple has since been caught and the saree has been recovered. The diamond-studded bangles are yet to be recovered, but Endowment officials transferred the temple's Executive Officer (EO) during the audit, Naini Supriya to Warangal and the new EO Saibaba is yet to take charge.