KTR: Telangana role model for launching innovating welfare programmes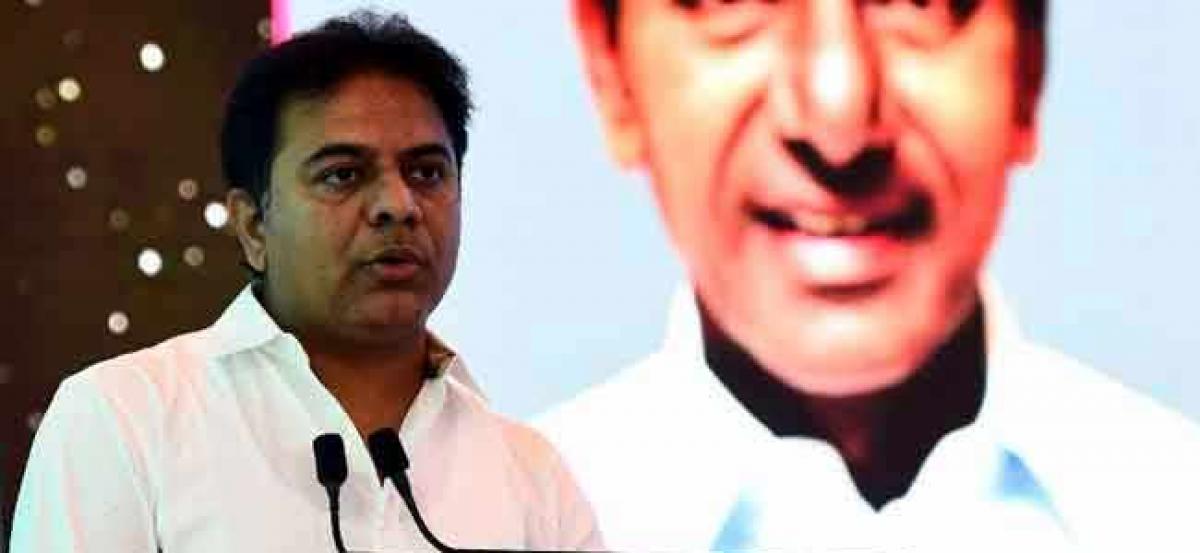 Highlights
Minister for and Municipal Administration and Urban Development KT Rama Rao on Monday participated in various development programmes being taken up in Yellareddypet mandal at a cost of Rs 139 crore He handed over financial assistance of Rs 10 lakh to families of the Telangana martyrs in Haridas Nagar village
Minister for and Municipal Administration and Urban Development KT Rama Rao on Monday participated in various development programmes being taken up in Yellareddypet mandal at a cost of Rs 1.39 crore. He handed over financial assistance of Rs 10 lakh to families of the Telangana martyrs in Haridas Nagar village.
Speaking on the occasion, he said that the Telangana government has emerged as the role model for the country by launching innovative welfare programmes to uplift all sections of the society.
KTR said that the state government had allocated Rs 43,000 crore in the State budget for implementation of welfare schemes and was providing pension to around 42 lakh people in the state.
He also mentioned the government providing fine rice to school students for mid-day meals scheme, for all social welfare hostels and implementing the Kalyana Laxmi and Shaadi Mubarak programme to provide financial assistance of Rs 1,16,000 for the conduct of marriage of girls.
The Minister further said that the Telangana will become the first state in the country to implement insurance coverage for the farming community from August 15.