Hyderabad school roof collapse: Another student dies; toll rises to three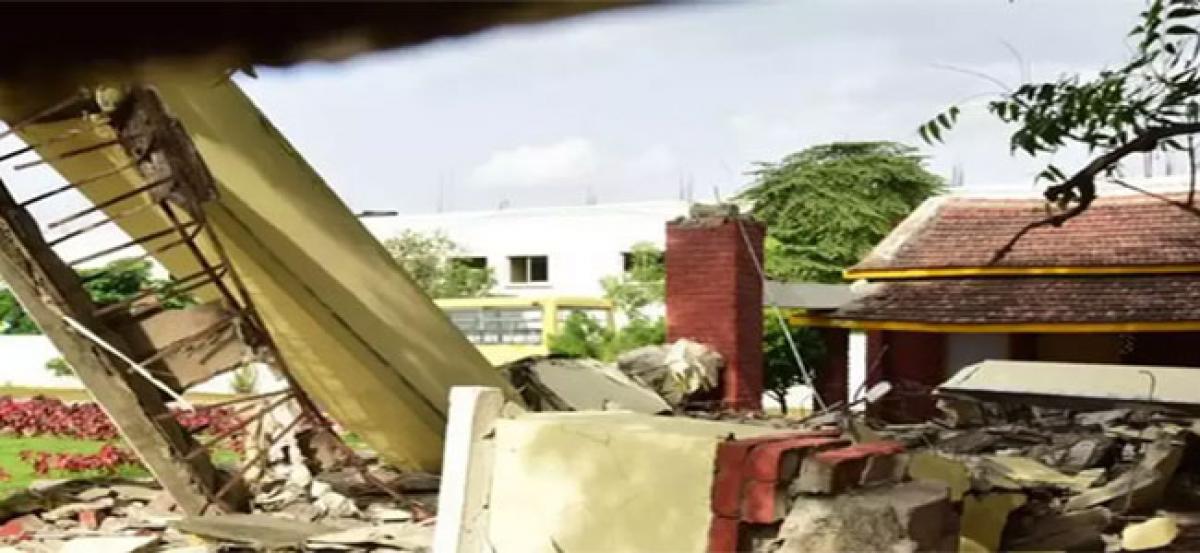 Highlights
Another student has succumbed to death in the roof collapse of a private school in Hyderabad Two students Manikeertana and Chandana, were killed after the roof of the New Century School at Vivekananda colony of Kukatpally collapsed Five others suffered injuries and have been shifted to Anupama hospital where they are currently undergoing treatment
Another student has succumbed to death in the roof collapse of a private school in Hyderabad. Two students - Manikeertana and Chandana, were killed after the roof of the New Century School at Vivekananda colony of Kukatpally collapsed. Five others suffered injuries and have been shifted to Anupama hospital where they are currently undergoing treatment.
According to the latest updates, another student who was undergoing treatment at the hospital died this morning taking the toll in the incident to three.
A case negligence against the school authorities has been registered.
Meanwhile, parents and relatives of the victims are staging protests near the school, demanding immediate action against the management. District Education Officer (DEO), Vijaya Kumari has already canceled all licenses for the school and even directed officials to demolish it. The school owner, Venkateswarlu is still absconding.