Hyderabad school roof collapse: School seized, arrangements made for students to join other schools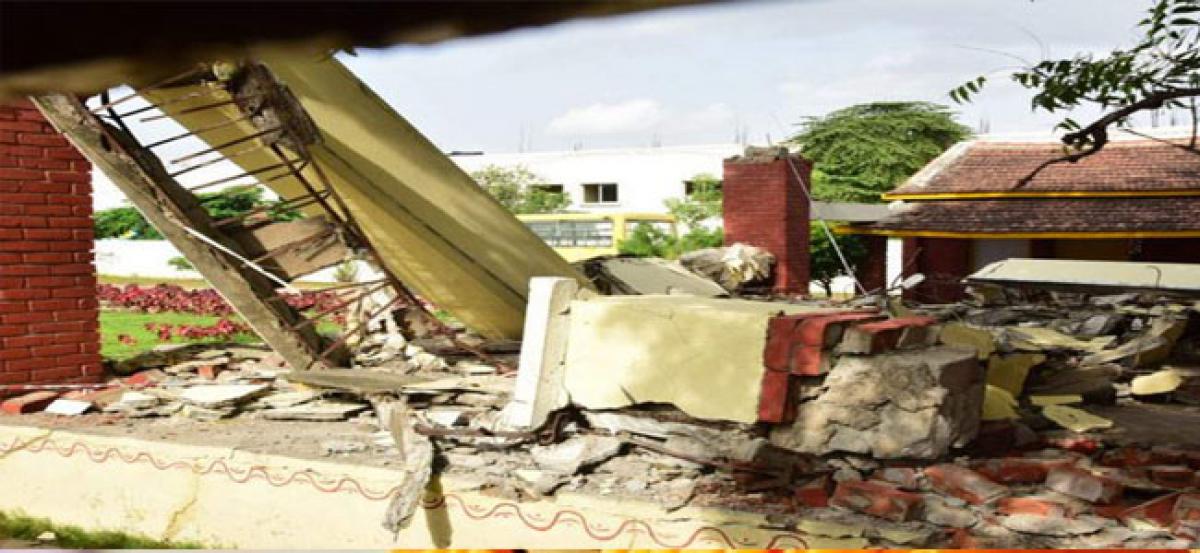 Highlights
Three students were killed after the roof of the New Century School at Vivekananda colony of Kukatpally collapsed Four others suffered injuries and are currently undergoing treatment at the Anupama hospital
Three students were killed after the roof of the New Century School at Vivekananda colony of Kukatpally collapsed. Four others suffered injuries and are currently undergoing treatment at the Anupama hospital.
GHMC officials have seized the school immediately following the incident and Medchal district's joint collector Srinivas Reddy said that criminal cases were filed on New Century School management.
Responding to the incident, DEO Vijayakumari said that arrangements have been made for the students to join other nearby schools at free of cost for the academic year.
She further directed departmental action on the negligent officers who didn't inspect the school.