Former Mayor sexual harassment case: Quash petition dismissed; shifted to jail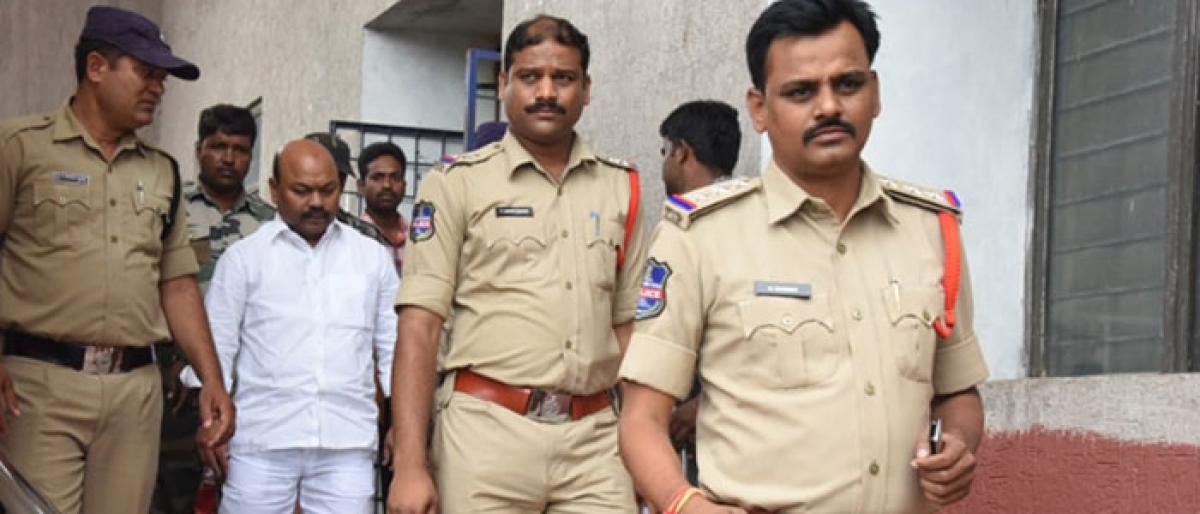 Highlights
Dharmapuri Sanjay, son of Rajya Sabha MP and TRS senior leader D Srinivas, was taken into police custody on Monday after four hours interrogation over a sexual harassment case
Dharmapuri Sanjay, son of Rajya Sabha MP and TRS senior leader D Srinivas, was taken into police custody on Monday after four hours interrogation over a sexual harassment case.
Last week, 11 girl students from Shaankary Nursing College had complained to the Home Minister Nayani Narasimha Reddy and Nizamabad CP against Sanjay for sexually harassing them.
They further urged the commissioner of Police to give a punishment to him alleging that they fear their lives. Following this, the police registered an SC/ST Atrocity case against Sanjay under several sections.
While he went missing after the case was filed, four special teams were formed to nab him in Hyderabad and Nizamabad. Sanjay was served notice asking to be available to the police for questioning by Sunday. In response, he along with his lawyer appeared before the police and filed a quash petition in the High Court to get rid of the arrest but it was dismissed on Monday.
The detailed reports including the evidence were submitted by Nursing College students and a medical examination was conducted on Sanjay in the District Hospital on Sunday. He was presented before the Additional Magistrate today in the morning and in the process, was remanded to judicial custody till August 24 of this month. The former Mayor has been shifted to Sarangpur jail.