Kanti Velugu programme to cover 3.7 crore people in Telangana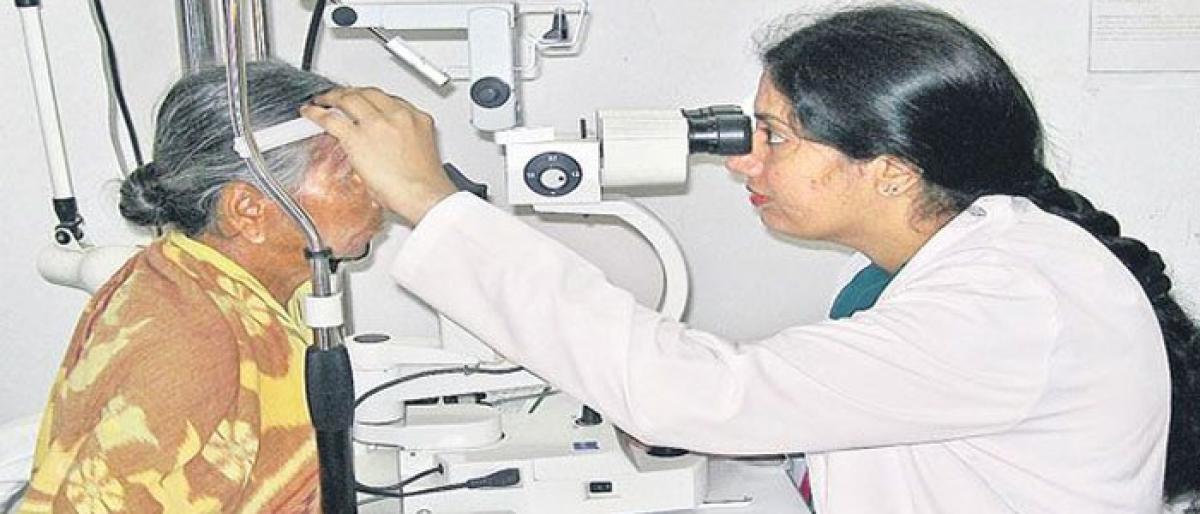 Highlights
The Telangana government is all set to launch a massive eyescreening programme, Kanti Velugu in 12,751 villages on Wednesday, coinciding with the Independence Day
The Telangana government is all set to launch a massive eye-screening programme, Kanti Velugu in 12,751 villages on Wednesday, coinciding with the Independence Day.
Around 3.70 crore people in Telangana will be screened for ocular problems covering refraction errors, cataract, Vitamin A deficiency, eye infections, glaucoma, corneal disorders and diabetic retinopathy starting from August 15 with over 800 teams conducting eye camps across the state.
Chief Minister K Chandrasekhar Rao will formally launch the programme at Malkapur village in Medak district while the public representatives will simultaneously kick off the programme in their constituencies.
Under the programme, an estimated 40 lakh people will get free glasses and nearly four lakh people are required surgery to correct different ocular problems. An official from the Health Department has said that they will conduct surgeries to correct cataract, glaucoma, retinopathy and corneal disorders free of cost.
For the implementation of the programme, the state has released about Rs 150 crore.