Nara Lokesh does Polavaram Gallery walk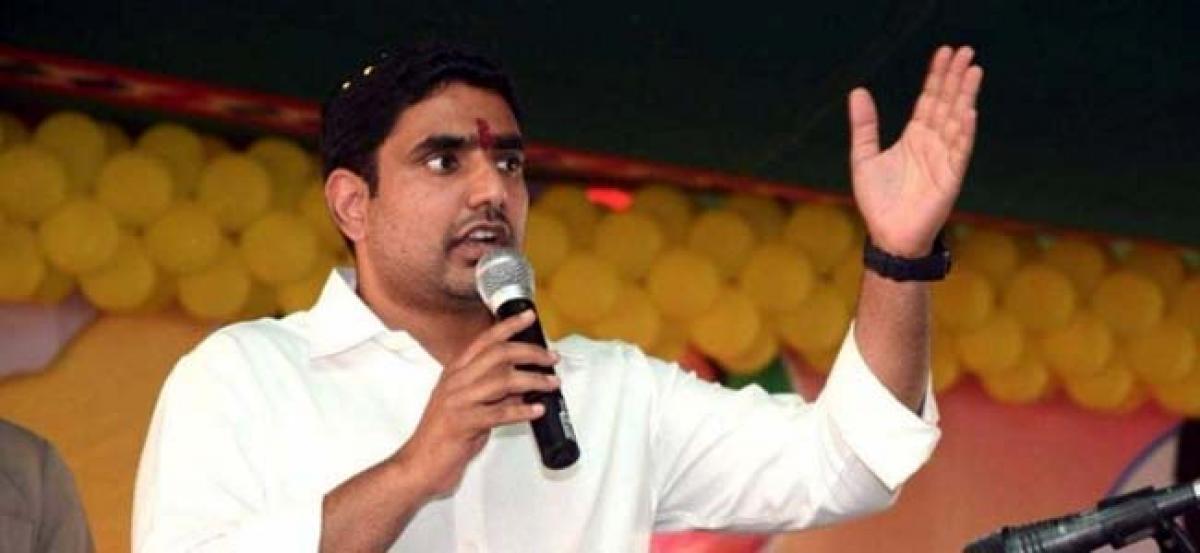 Highlights
Andhra Pradesh minister Nara Lokesh said that it was his great fortune to do gallery walk of the Polavaram project He said it was a great feeling and even his wife, mother and son Devansh did the gallery walk
Polavaram (West Godavari): Andhra Pradesh minister Nara Lokesh said that it was his great fortune to do gallery walk of the Polavaram project. He said it was a great feeling and even his wife, mother and son Devansh did the gallery walk.
Usually, there will be a huge gap between the stone laying and gallery walk. Nehru had laid the foundation for Nagarjuna Sagar, while his daughter Indira Gandhi walked the gallery. But in case of Polavaram, Chandrababu himself laid the stone and walked the gallery. This is a rare distinction, Lokesh said. He said there was no substance in the criticism of he Opposition.
He said come what may, despite every problem, the Polavaram works would go ahead. We will not be bothered about the comments and criticism of the BJP and the YARCP. The farmers know the importance of the Polavaram project better than these critics, he said.