AP Govt Targets One Lakh IT Jobs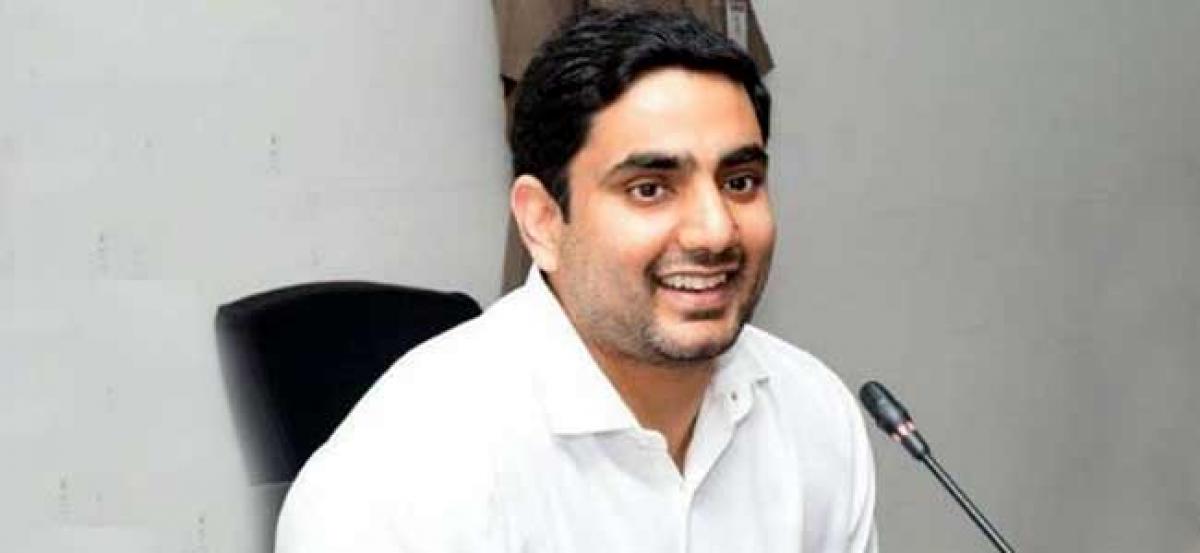 Highlights
Andhra Pradesh IT minister N Lokesh said that his government has targeted to the creation of one lakh jobs by 2019 Inaugurating Medha IT tower at Gannavaram airport, the minister said 36,000 jobs in IT sector were already created in the last two years
Andhra Pradesh IT minister N Lokesh said that his government has targeted to the creation of one lakh jobs by 2019. Inaugurating Medha IT tower at Gannavaram airport, the minister said 36,000 jobs in IT sector were already created in the last two years.
Claiming that IT sector was developed under the leadership of Chandrababu in the undivided Andhra Pradesh, Lokesh Vijayawada will also be promoted as IT hub along with Vishakhapatnam.
Skill development courses are also offered to meet the industrial demands, he added.