MLA Skips Naidu's Visit To Tirumala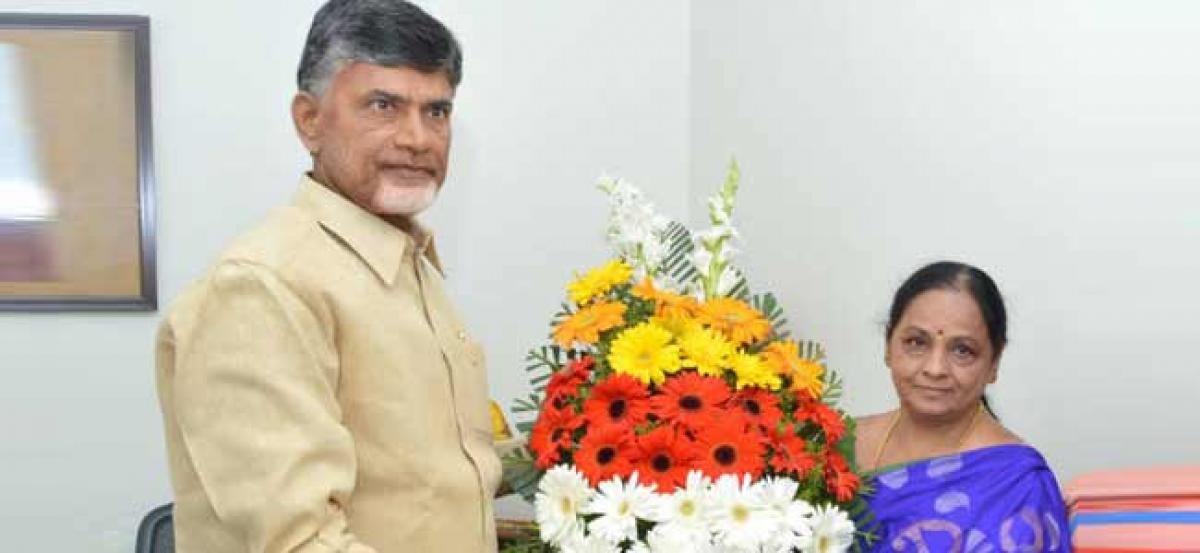 Highlights
Tirupati MLA Sugunamma skipped meeting with Andhra Pradesh Chief Minister N Chandrababu Naidu in Tirumala The CM was in Tirumala visit to offer prayers to Lord Venkateswara on the eve of Brahmotsavam begins Thursday
Tirupati MLA Sugunamma skipped meeting with Andhra Pradesh Chief Minister N Chandrababu Naidu in Tirumala. The CM was in Tirumala visit to offer prayers to Lord Venkateswara on the eve of Brahmotsavam begins Thursday.
Irked Chief Minister instructed his cabinet minister Amaranth Reddy to enquire the absence of local MLA during his visit to the Holy place. Sugunamma was angry on Tirumala Tirupati Devestanam for not allowing her to join Mahasamprokshanam conducted in the temple recently.
She was not allowed to enter into Vaikuntam. The TDP MLA also lodged a complaint against the temple authorities and demanded the CM to take action against them.