Massive recruitment in state government departments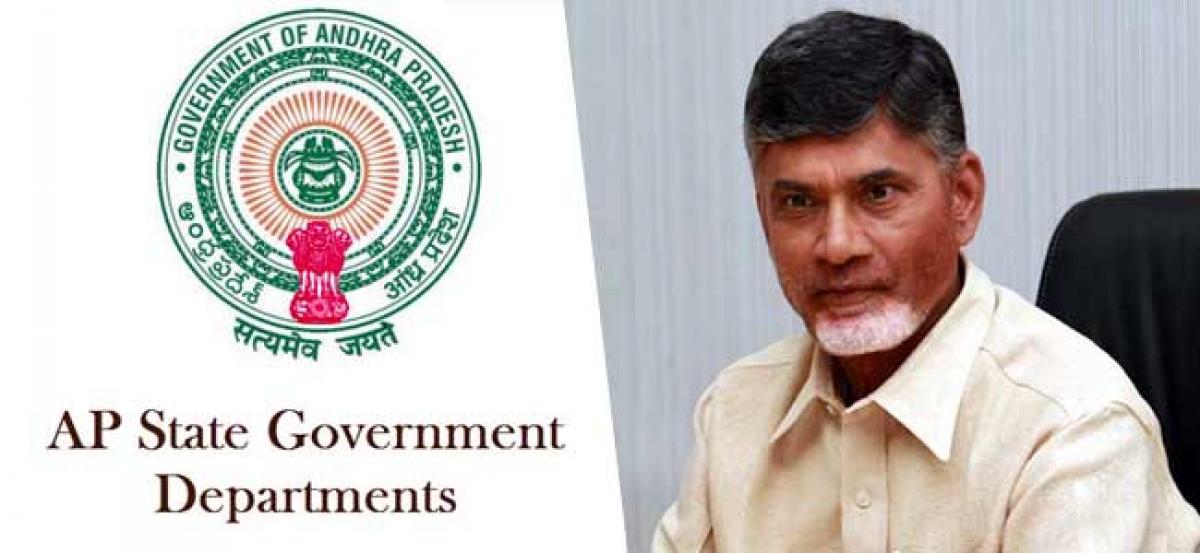 Highlights
Good news to the job aspirants in Andhra PradeshChief Minister Nara Chandrababu Naidu on Tuesday gave green signal for filling up of 20010 posts in various state government departments under various categories of Group 1, Group 2, Group 3, DSC and police recruitment
Vijayawada: Good news to the job aspirants in Andhra Pradesh.
Chief Minister Nara Chandrababu Naidu on Tuesday gave green signal for filling up of 20010 posts in various state government departments under various categories of Group 1, Group 2, Group 3, DSC and police recruitment.
A total of 9275 teachers posts will be filled throught DSC.
3000 posts to be filled in police department and 1604 posts will be filled in medical and health department.
In all 310 polytechnic lecturers, 200 college lecturers in junior government colleges, 200 lecturer posts in degree colleges will be filled as per the announcement made by state government on Tuesday
Besides, 21 posts in information and public relations department will be filled. Filling posts in various government departments was one of the important promise made by TDP before the polls
Full details of recruitment when and how is yet to be released.