Congress enacting dramas over electoral Rolls- Talasani Srinivas Yadav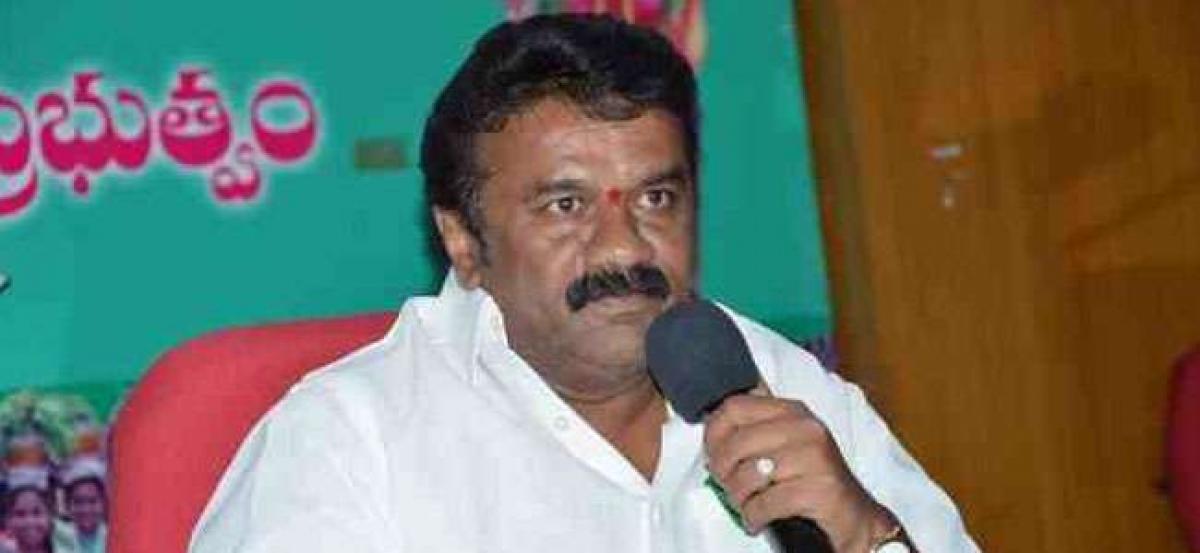 Highlights
Stating that the government had nothing to do with deletion of votes as alleged by opposition parties, Animal Husbandry Minister T Srinivas Yadav on Thursday said that these were the dramas of the Congress party, which is afraid of facing elections
Hyderabad: Stating that the government had nothing to do with deletion of votes as alleged by opposition parties, Animal Husbandry Minister T Srinivas Yadav on Thursday said that these were the dramas of the Congress party, which is afraid of facing elections.
Addressing a press conference here at TRSLP office, Srinivas Yadav said that the voters list is decided by the Election Commission of India and the government has nothing to do in this. "Their intentions are clear, they are not ready to face elections and approaching court. The court is also saying that the issue is under the purview of Election Commission," said Srinivas Yadav. He said that the people can cross check their names in the enrolment drive going on the State.
The Minister said that the TPCC chief N Uttam Kumar Reddy was making promises which cannot be implemented. "Uttam Kumar Reddy is making announcements like a child. People have seen your government and your party is neither new and they know what TRS government was doing," said Yadav.
The TRS leader lashed onto the BJP president Amit Shah for using religion for votes. Why the BJP leader should talk about MIM, which has just seven seats in the state, asked Yadav. He said that the TRS would win all the seats represented by BJP in the city.