KCR purchased power to provide 24-hour supply: TTDP chief L Ramana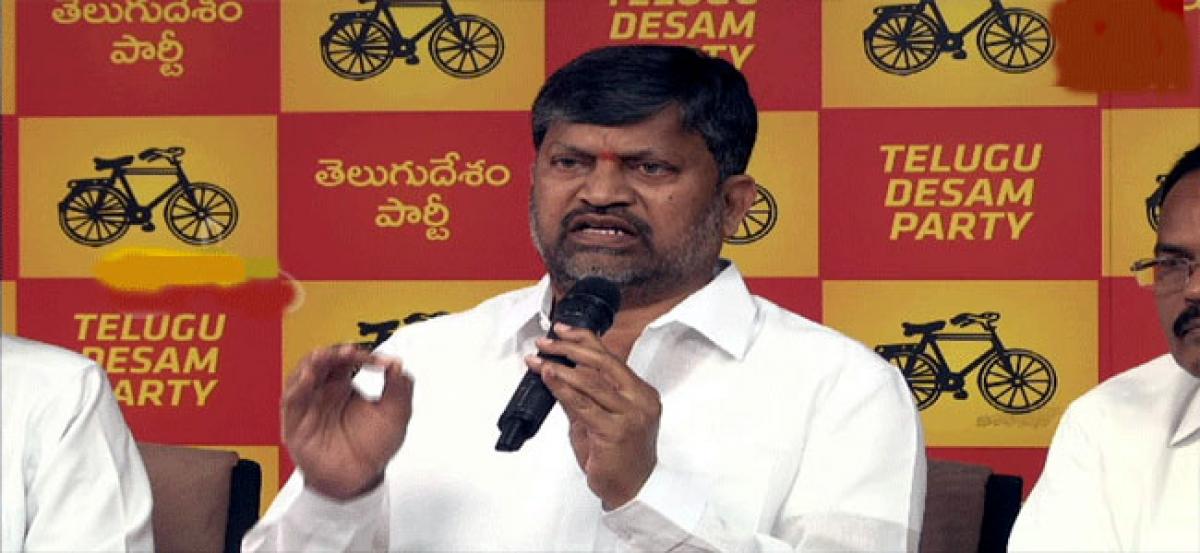 Highlights
The TDP cadre has slammed KCR and the TRS governance for not fulfiling the promises made in the election manifesto
Hyderabad: The TDP cadre has slammed KCR and the TRS governance for not fulfiling the promises made in the election manifesto.
Addressing a press conference, Telangana Telugu Desam president L Ramana lambasted KCR saying that he purchased the power to provide 24 hours power supply to the state people.
He also raised the issues like non-payment of fee-reimbursement and salaries to the contractors, Aasha workers and others.
Ramana also hits out at the caretaking government alleging that the party which is having 63 MLAs should follow the political ethics.
Coming down heavily on KCR, Ramana said he failed to attract the public to Kongarakalan meet in spite of providing liquor and distributing money to the people