Balladeer Gaddar hits out at KCR, says feudalism returned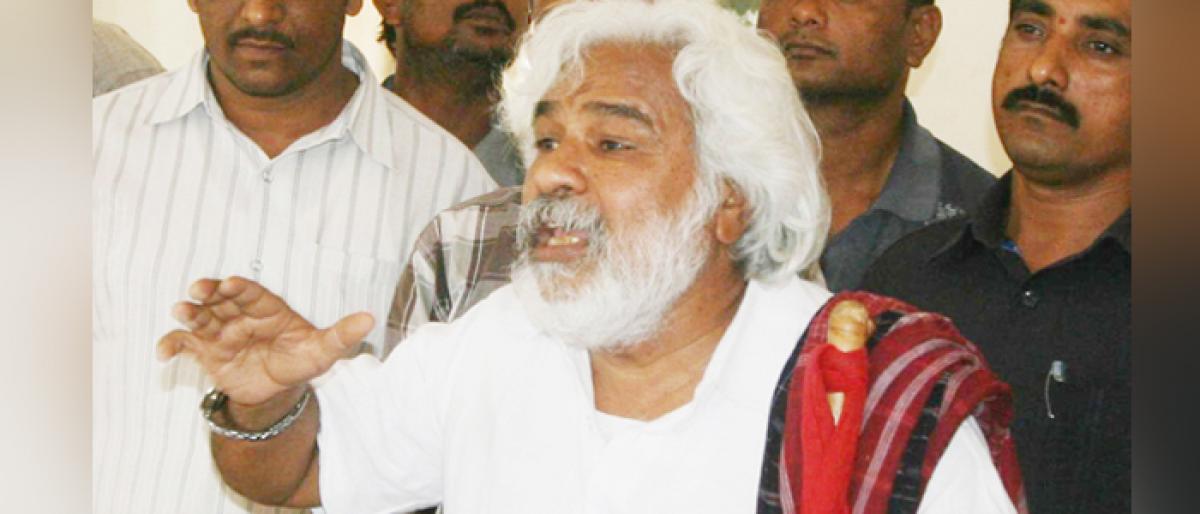 Highlights
Balladeer Gaddar slammed Telangana caretaker chief minister K Chandrasekhar Rao for not fulfilling the promises made through election manifesto
Balladeer Gaddar slammed Telangana caretaker chief minister K Chandrasekhar Rao for not fulfilling the promises made through election manifesto.
Speaking to media after meeting AICC president Rahul Gandhi, Gaddar said that the principles of Indian constitution are not being practised in the country.
He also made a scathing attack on CM KCR for the unkept promises made in 2014 election manifesto including making a Dalit as chief minister of the state.
"Feudalism has come to existence in the state with the people losing their freedom," said Gaddar.
Gaddar also made it clear that he does not join any party.